Expanding its internet service to more countries in Africa, Tizeti raises $3 million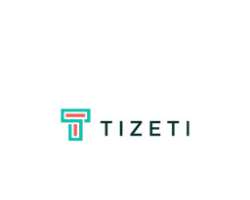 In November, the company partnered with Facebook to offer Express Wi-Fi and roll out hundreds of hotspots across the Nigerian capital of Abuja.
Now, with the new funding, Tizeti is expanding its operations outside of Nigeria, launching a new brand — Wifi.Africa — and pushing its service into Ghana.
" Tizeti was built to tackle poor internet connectivity not only in Nigeria, but on the continent as a whole, by developing a cost-effective solution from inception to delivery, for reliable and uncapped internet access for potentially millions of Africans," said Kendall Ananyi, the co-founder and chief executive of Tizeti.
Tizeti co-founders Ifeanyi Okonkwo and Kendall Ananyi
The company's unlimited internet packages cost $30 per-month, a price it's able to achieve through the use of cheap solar electricity to power its towers.
"Reducing the cost of data in Africa is a critical step in accelerating the pace of internet adoption across the continent," Baddoo said in a statement. " Tizeti makes it easier and cheaper to connect Africa to the global digital economy and we are excited to partner with Kendall and his team on this mission."
All of this is being powered by a network of new undersea cables stretching along the ocean floor that is bringing connectivity to the continent.
"There's a ton of capacity going to 16 submarine cables [coming into Africa]," Ananyi told us back in 2017. "The problem is getting the internet to the customers. You have balloons and drones and that will work in the rural areas but it's not effective in urban environments. We solve the internet problem in a dense area."
It's not a radical concept, and it's one that has netted the company 3,000 subscribers already and nearly $1.2 million in annual recorded revenue in its first months of operations, Ananyi told us at the time.
"There are 1.2 billion people in Africa, but only 26 percent of them are online and most get internet over mobile phones," says Ananyi. Perhaps only 6 percent of that population has an internet subscription, he said.
Photo courtesy of Flickr/Steve Song