Army Denies Media Reports That 30 Soldiers Were Killed in Zari Attack in Borno State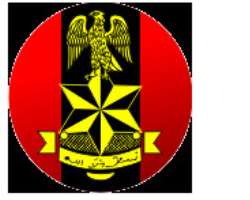 Reacting to media reports yesterday (The Nigerian Voice not included) that at least 30 soldiers were killed during a battle with suspected Boko Haram terrorists in Zari village of Guzamala LGA of Borno State in a telephone conversation with newsmen, the Deputy Director Army Public Relations, Operation Lafiya Dole, Theater Commander Headquarters Maiduguri, Colonel Onyema Nwachukwu, in strong terms denied that there was no soldier that was killed during the fierce battle between the Boko Haram insurgents and Nigerian troops.
He also confirmed the attack and denied that the troops suffered casualty during the attack. Colonel Nwachukwu said that contrary to some media reports on social media , print and broadcast media it was several Boko Haram terrorists that were killed by the military troops and also recovered some of the terrorists' equipment. "That information is not correct. It's true that we had an encounter with Boko Haram at a location called Zari. " The Boko Haram came to attack that community, and our troops deployed few kilometres away from the location, countered the attack.
"The ground troops were supported by the Air Task Force, and several Boko Haram Terrorists were killed, and we also destroyed many of their equipment, weapons.
"On our side, I'm yet to receive casualty figure on my desk, if there was any. So, I cannot confirm that we had (any) and I think it's very untrue for anyone to (say we had that casualty figure)."
The DDAPR added that a statement was earlier issued by the command to the effect. And I believe the statement which was signed by the DAPR and read: "Troops have successfully routed Boko Haram insurgents in an encounter that ensued yesterday (Thursday) evening at Zari village in Guzamali Local Government Area of Borno state.
"The insurgents were on rampage to loot the community and extort money from villagers but met with a fierce resistance by the troops who were supported by the Air Task Force.
"Several members of the Boko Haram fighters were neutralized and weapons destroyed during the encounter.
"Zari village and the surrounding communities have been stabilized and normalcy restored. The troops have also been reinforced to conduct more robust fighting patrol in the general area.
"The people of Guzamali and Mobar communities and indeed the entire good people of Borno State are urged to remain calm, resilient and supportive of Operation Lafiya Dole, as the troops relentlessly fight terrorism and insurgency in the North East."
It was gathered that the same location had come under attack just recently. "The attack took place on Thursday, at Zari in Damasak. That was the same location that some people were dislodged; that was the place that some of them ran to.
"It's elements of 2 Division Nigerian Army that went for this Operation Last Hold. They were deployed in Zari, Damasak".