Chief Femi Fani-Kayode's Lawyers Write IGP, Seek For Change of Interview Date
Request for Clarity as the invitation letter " appears vague and ambiguous"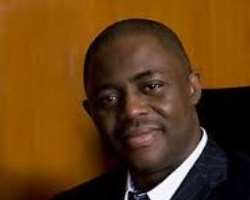 The lawyers of Chief Femi Fani Kayode have written a letter to the IGP on the invitation of their client to the Force Headquarters for what the letter described as "fact finding discussion".
In the letter attached, the solicitors of Chief Kayode are seeking among others, a clarification of the content of the invitation letter, sighting the vague and ambigeous form of the letter. They however requested for a new date for their client to honour the invitation because of his previous schedules and committments that have conflicted with the 28th August date.
The letter was signed by Mr Raphael Oyewole Esq and Ms Idunnu Ajina onbehalf of the law firm of Kayode Ajulo and Co.
Read the full letter attached.
Attached Documents