Governor Okorocha Laments The Pains Of Defection Of Some APC Governors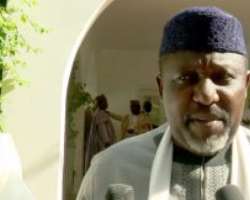 Governor Rochas Okorocha of Imo State on Thursday said the defection of some governors and members of the All Progressives Congress was painful.
He said this in Daura, Katsina State when he led other APC governors to visit President Muhammadu Buhari to felicitate with him in the spirit of the season.
"We had wished that none of them, especially the governors, had left the party. We had wished, and it pains us so much," Okorocha who is also the Chairman of the Progressives Governors Forum said.
The pain, he explained, is because they had associated and "related together as brothers". All of a sudden, you don't see one of your own; we feel it," he added