OAU suspends six students for cultism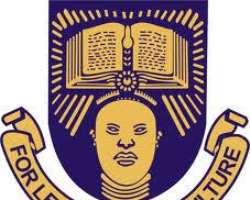 In its avowed commitment to zero tolerance for cultism and other anti social behaviors, the management of the Obafemi Awolowo University, Ile Ife, has suspended six students of the Institution after confirming their membership of a secret cult.
It will be recalled that on Monday, 2nd of July, 2018, an information was received by the University Management that two students of the institution, against their will, were forcefully initiated into cultism outside the University campus.
Promptly, the security Unit of the University swung into action and, after a thorough preliminary investigation, twelve students of the University were apprehended and handed over to the Osun State Command of the Nigeria Police to assist with further professional investigation.
The Public Relation Officer of the university, Mr Abiodun Olanrewaju in a statement signed by the university Registrar, Mrs. Magaret Omosule confirmed the development.
Olanrewaju said "after the investigation of the suspected students by the Nigeria Police, the University, today, August, received a detailed report of the Police findings where it was confirmed that six of the University students had admitted their membership of proscribed groups, thus breaching their Matriculation Oath, Code of Conduct and other pertinent University regulations.
"Accordingly, and in accordance with the relevant statutes, the following students have been suspended pending the outcome of investigations by the appropriate authority "
Management hereby uses this medium to assure the University Community and all other stakeholders, most especially the students populace that adequate measures have been put in place to secure lives and property and ensure a peaceful environment for all residents on the University estate.
"As it is the collective responsibility of all stakeholders to protect the University from persons with criminal intentions, members of the University Community are advised to be vigilant at all times and report any suspicious activities which may undermine the peaceful coexistence of members of the University Community."