Amsterdam & Partners LLP Retained by Ugandan Political Prisoner Bobi Wine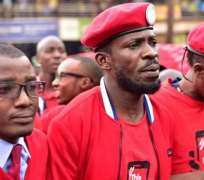 LONDON: Robert Kyagulanyi Ssentamu an opposition Member of Parliament of Kyadondo East constituency in Uganda and most widely known as the pop musician "Bobi Wine," has retained the international law firm Amsterdam & Partners LLP following his violent arrest on August 14, 2018 whilst campaigning in Arua town 497.6 kilometres North Western of the capital Kampala following clashes with ruling party cadres.
"Mr. Kyagulanyi's arrest was not only a politically motivated act of repression, but furthermore he has since been subjected to inhuman and horrific acts of torture by the Ugandan security services from which it is possible he may never recover," said Robert Amsterdam, the founding partner of Amsterdam & Partners LLP.
He added: "This outrageous and reprehensible act of state aggression – an episode not seen since the days of Idi Amin – requires a robust and broad response from the international community to secure his safety and to bring his torturers to account."
MP Kyagulanyi was arrest along with 34 other people in Arua at bout the same time that President Yoweri Museveni was campaigning in the same area, allegedly after protesters had thrown rocks at the president's car.
Briefly appearing before the General Court Martial on August 16, with a lot of difficulties, according to attorneys Medard Segona and Erias Lukwago; MP Kyagulanyi was charged with alleged illegal possession of firearms and ammunition, even though he was originally arrested on the basis of obstructing a presidential motorcade.
A night before MP Kyagulanyi was arrested, his driver Yasin Kawuma had been shot dead by soldiers from presidential guards. The driver [Yasin Kawuma deceased] at the time was seated in the same car seat where Bobi Wine normally sits.
According to dozens of local and international media reports, his court appearance featured unmistakable signs of torture. Badly bruised and disoriented, Mr. Kyagulanyi was unable to walk, unable to speak, and unable to acknowledge the charges filed against him.
"The situation for Mr. Kyagulanyi is profoundly grave, immediate, and deserving of urgent action and intervention," said Amsterdam. "When a state behaves with this level of impunity and violence, there are few statements or resolutions that will stop them from the murder of an innocent opponent like Bobi Wine. That's why we need to hit these officials in their wallets with a Magnitsky-style sanctions schedule as they need to understand the consequences of this attack on human rights."
Amsterdam's referral to the Global Magnitsky Act, which was passed by the US Congress with broad bipartisan support in 2016 in honor of the murdered Russian whistleblower-lawyer Sergei Magnitsky, empowers the executive branch to impose visa bans and targeted sanctions on individuals anywhere in the world responsible for committing human rights violations or acts of significant corruption.