IGP Intelligence Response Team( IRT) Loses 4 Operatives To Kidnappers In Rigasa area of Kaduna State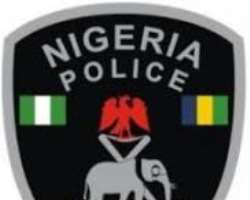 Four (4) operatives of IGP Intelligence Response Team (IRT) have been killed in the line of Duty. The members of the crack intelligence team were ambushed by kidnappers on 11th August 2018 at a Remote Settlement inside Rigasa Forrest in kaduna State.
The encounter with the kidnappers was as a result of the kidnap of Sheikh Ahmad Adam Algarkawy in Rigasa area of Kaduna State on 2nd August 2018. It was learnt that the kidnappers received a ransome of undisclossed amount and subscequently released the Cleric.
On the 11th of August 2018, the revered IGP Intelligence Response Team (IRT) swung into action and arrested two (2) of the kidnappers in their den, inside Rigasa Forrest, kaduna State. After the successful operation, unknown to the operatives, other members of the kidnap gang ambushed them on their way out of the forest. In a gun battle that ensued, four members of the team were killed while six (6) of the kidnappers, including the captured 2 fell to the bullets.
Inspr. Benard Odibo, Inspr. Mamman Abubakar, Inspr. Haruna Ibrahim and Sgt. Emmanuel Istifanus paid the supreme price in service to their nation. The remains of the deceased operatives was deposited at Saint Gerald Hospital Mortuary Kaduna State for formal autopsy.
The IGP Intelligence Response Team (IRT) is the pride of The Nigeria Police as far crime bursting is concerned. The elite crime crackers have recorded huge successes in their operations. The Department is supervised by a Deputy Commissioner of Police, Abba Kyari, a renowned and outstanding Police detective in Nigeria and beyond. It is expected as usual that the escaped members of the kidnap gang will soon be apprehended and paraded by the team,