NEMA mourns the Death Of A Staff Killed By Boko Haram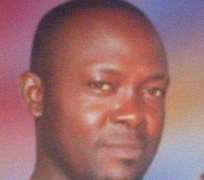 The Director General of the National Emergency Management Agency, Engr. Mustapha Maihaja, the management and entire staff have been thrown into mourning following the death of a staff who was killed by Boko Haram yesterday in Damasak, Borno state.
The late staff, John Iliya was an excavator operator attached to the military.
A statement issued Thursday by Sani Datti, the Head, Media and Public relations, NEMA, Abuja states that the DG has dispatched a team to Maiduguri to facilitate the return of his remains to the family. The DG and the management also condole with the family of the deceased over the loss.
In another development, the NEMA North East Zone Zonal Coordinator, Alhaji Bashir Garga in a statement issued Thursday by the Information Officer, NEMA North East Zone, Abdulkadir Ibrahim said in qoute: "On behalf of the Director General, Zonal Coordinator and entire staff of NEMA North East, we wish to condole with the family of Mr John Iliya who was killed by insurgents while on active duty digging trenches with NEMA Excavators to protect liberated communities from insurgent attacks in Garanda village, Gudumbali area of Mobar LGA Borno state. May God grant his family and loved ones the fortitude to bear the loss.".