Impeachment Fallout: Prince Eze Madumere, An Unlikely Hero Shut Down Owerri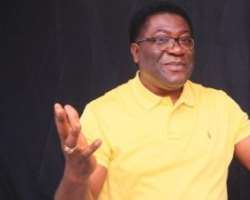 Surprisingly Owerri shut down ominously this evening ; ORO. BEWARE EZE MADUMERE HAS MADE A GREAT IMPACT. I Have lived in Owerri consistently for 26years, what I observed from 6;00pm till now agitated me. The usually congested Owerri traffic was nowhere to be seen.
I drove round from wetheral to St Mulumba , to Emmanuel college junction yet through Tetlow through Mbaise road and back to Christ Church road then out to Tetlow until I got to Bank road taking left I drove through Freedom boulevard until I got to Umezurike hospital then through the fFrst Inland bridge and up to All seasons hotel and then through the bridge on Yaradua drive up to Dream land junction and back past Everyday supermarket to Assumpta and then back to my base on wetheral road where I stayed out on the balcony untill now. Shocking no vehicles, no commuters, no Taximo or Busimo, no people, no open joints , Audu Suya stocked full...no buyers .
What is this sudden good night everywhere...Owerri has a self imposed curfew and you say all is well....No. This is the silence of the graveyard.....something omnious lurks and I keep remembering the eve of Otokoto was like this...
They said Eze Madumere was impeached earlier in evening and Owerri went DEAD. The Guy is an unlikely Hero...Okonkwo killed a child (Ikemefuna) who called him Father and Things fell apart...
I shudder on my thought.... Viva Owerri Anyi. Ebekuo.