Nba To Launch Endowment Fund For Victims Of Boko Haram Insurgency In North East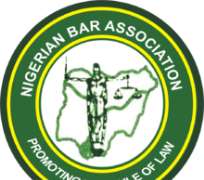 The President of Nigerian Bar Association (NBA). Barrister Abubakar Mahmud has said that the NBA is to launch an endowments and appeal Fund for members affected by Boko Haram insurgency and internally Displaced Persons IDPs in the Northeast with a view to cushion their hardships.

The National President of the NBA, Barrister Abubakar Balarabe Mahmud (SAN) who disclosed this when he paid a courtesy Call on Governor Kashim Shettima at the Government House Maiduguri on yesterday said "the endowment fund which is scheduled to be launched on 10th August 2018, is to raised fund to assist our members affected by Boko Haram insurgents and IDP in the Northeast "

"We also have Northeast Task Force Committee aimed at training our members and also strengthen legal profession in the Northeast, as a tool for sustainable peace.
"We are also supporting the peace building process through offering of free legal services to IDPs , Mahmud added.

Responding, Governor Kashim Shettima said there is direct coronation between illiteracy and Boko Haram insurgency that was why his administration is investing heavily in education, stressing that the state has 54,911 widows and 52,211 orphans, ASA result of insurgency and that if the elite fail to educate them they will be next monster that will consume all.

"These herdsmen famers clashes and Boko Haram insurgency are as a result of climatic change. We have to join hand to find a solution to it rather than to play politics with.
" Because if we fail to do so this is the beginning of our problem., as Boko Haram crisis will be a child play. So we have to put our thinking caps and act now.", the Governor said.

Earlier, the Chairman of Northeast Task Force Committee, Professor Mohammed Tsbiu said the task force has been working in Borno in training members of the NBA on how best to assist in the ongoing peace building process and how ensure sustainable peace in the state.

Also speaking the Chairman Conference Planning Committee of the NBA said the Association will hold its international conference next month in Abuja and will attract over 10,000 participants including members of the British and USA Bar Associations ,as well as non members of the legal profession.