Kogi Iron progresses project test work in Nigeria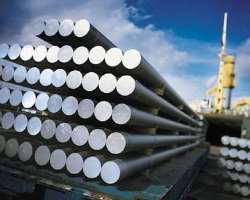 ASX-listed junior Kogi Iron has progressed the metallurgical testwork associated with the commercialisation of its 100%-owned Agbaja oolitic iron ore deposits in Kogi State, Nigeria during the quarter ended 30 June 2018.
Much has been achieved since last October when Kogi Iron completed a fund raising, the company said in its quarterly activities report.
The testwork programme has advanced significantly, and the company has advised its shareholders of the encouraging results.
The company, having appointed financial advisors to secure debt financing, has been able to advise of the significant progress that has been achieved, particularly with the Export Credit Agencies and the Company appointed RFC Ambrian as its equity and structuring advisors to assist with securing the equity that will be required to develop the project.
To date, testwork activities to deliver a beneficiated iron ore concentrate, pig iron and refined grade iron metal with a composition suitable for making a saleable billet steel product have been progressing positively.
Tenova Pyromet of South Africa expects to issue the final written report of the completed
testwork campaign within the next few weeks.
Kogi Iron then expects to re-commence work on the definitive feasibility study (DFS), and with the knowledge gained from the testwork, to more accurately define the capital and operating costs and to move to the next phase of the DFS.
To aid this process, one of the first activities undertaken at the start of the current testwork campaign was to develop a conceptual flow sheet typical to that of the industry upon which the testwork has been based.
In addition to beneficiation, smelting and refining steps, the conceptual flow sheet includes a pre-production step.
Pre-production testwork is progressing well and scheduled for completion in late August, Kogi Iron noted.
Work will also recommence on the expanded environmental study for the processing plant, as well as a comprehensive marketing study of the steel market in Nigeria.
All of this will support the company's discussions with debt and equity providers to produce a suitable financing structure to reach our ultimate goal of bringing the Agbaja cast steel project to production.
Miningreview