The Nigerian Diaspora Day: Federal Govt Approves 25th July Every year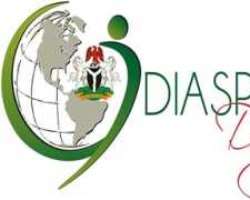 The Federal Government declared 25th July, every year as a date set aside to recognize and appraise Nigerians in the Diaspora on their contributions to national development. The event features dialogue and constructive interface between Nigerian professionals and experts in the Diaspora on development challenges and opportunities.
2. The Annual event is organized by the Nigerian National Volunteer Service (NNVS), Office of the Secretary to the Government of the Federation (OSGF) in collaboration with Nigerians in Diaspora Organisation (NIDO) worldwide.
3. It is scheduled to hold from Wednesday, 25th to Thursday, 26th July, 2018 at Petroleum Technology Development Fund Conference Hall, Abuja. The theme is "Effective Engagement for National Development".
4. The event draws professionals, experts in various fields, administrators, academia and government officials in Nigeria and Diaspora, to interface on diaspora-related issues and proffer solutions towards National development.
5. The major highlights of the event will be the Special Focus Sessions on partnering, mentoring and building businesses in Agriculture, ICT, Education and Health sectors by the Diasporas.
6. The general public is hereby encouraged to take advantage of the various sessions in this 2-day conference to engage with the diaspora towards National development.
Signed
Permanent Secretary, P&EAO
For: SGF
Gabriel T Aduda
Permanent Secretary.
Political and Economic Affairs Office.
Office of the Secretary to the Government of the Federation.