Still on Osun youth empowerment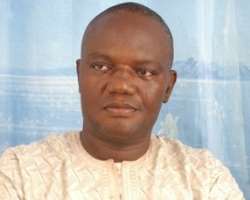 On December 20, 2010, Governor Rauf Aregbesola introduced Osun Youth Empowerment Scheme (OYES) as a "strategic youth management" initiative in fulfillment of his pact with the people as contained in his Six-Point Integral Action Plan.
Nigerian youths To the best of my knowledge, Aregbesola's determination to stop Osun youth from eating losses on their future motivated his interest in OYES as a responsive, youth-sensitive intervention to take the edge off the havocs wreaked by income poverty, 'promote the culture of hard work' among our youth and desensitize them to violence. Lest we forget, Osun's previous pass was the cumulative effect of its past leaders' incompetence, tactlessness and rhetorical slap-fighting that had so far proved unhelpful to humanity.
That the governor could force a hole in a stone, in spite of the state's lean resources, was therefore a feat that must be applauded by all. His commitment to liberating the youth led to the engagement of 20,000 youth all at once, a manner unprecedented in Africa's history. So far, the scheme has helped mop up over-40,000 youth off our streets and productively engaged them.
OYES activities include Deployments (comprising The Teacher Corps, Green Gang, Public Works Brigade, Traffic Marshall and Sheriff Corps, etc); Collaborations and Exit Programmes. This revolving scheme has a 2-year lifespan and each volunteer is entitled to a-N10,000.00 monthly stipend.
A strategy in statement turned into action by OYES Management Committee and Commandante on a daily basis for action, command, control and administration, Aregbesola's intervention through OYES focuses on a life of dignity for all. Unlike what obtains elsewhere, Exit programmes in OYES are designed as value-added elements for the volunteers to acquire life-sustaining skills. Such skills could be in Computer, Agriculture, fish farming or driving. As a matter of fact, all skills are captured!
Once upon a time, OYES had about 82 activities in its basket of Exit Routes! But, in order to widen its scope and expand its reach, new products like Care Givers, Auto Care and Entrepreneurship Training were recently added to the list. Findings even revealed that some cadets were trained in Information Communication Technology (ICT) in China and India; some, sent to Germany to learn new techniques in modern Agriculture while some were trained in South Korea acquire training in Administration.
As we speak, over-30% of OYES volunteers serve as O'AMBULANCE Paramedics. Interestingly, more than 280 cadets, trained and 'exported' to other states have not only discharged themselves as worthy ambassadors in line with the state's 'Omoluabi ethos', their services in other states have, in return, positively impacted the economy of Osun. It is believed that these new additions, plus Endurance Trek, will go a long way in promoting cohabitation, cohesion and good strength among volunteers.
Talk of the success of OYES and the passion and support of the governor cannot be discounted. The teachability of the cadets and the ability of the volunteers to accept training and life-surviving skills, in addition to training, duration and size of the cadets are part of the scheme's success ingredients. It is therefore gratifying to know that a good number of OYES volunteers are now landlords and employers of labour while others have learnt trades that can make them independent. Perhaps the most interesting is that World Bank and Federal Government of Nigeria have adopted OYES template as YESSO and N-POWER respectively.
By the way, that Aregbesola is a success in Osun is already settled in history. But then, "success without a successor is failure." Even, so concerned about a successor was Abraham, the father of faith, that he had to extract a covenant from God: "Look now toward heaven, and tell the stars … So shall thy seed be" (Genesis 15: 1-6 KJV). In my considered opinion, the roles of the electorate in producing a worthy successor who truly believes in what Aregbesola is doing and can easily buy into this laudable scheme need not be treated with kid gloves. At a time like this, Osun needs leaders who have honour! It needs leaders who will not lie!
Let me state again that one sure way of ensuring that the message of OYES doesn't die with the messenger is by documenting the state's development plans and encouraging other states to emulate Osun's giant strides in this Social Protection intervention. May principalities and powers, assigned to rubbish our leader s'efforts in the State of Osun scatter!
Disclaimer:

"The views/contents expressed in this article are the sole responsibility of the author(s) and do not necessarily reflect those of The Nigerian Voice. The Nigerian Voice will not be responsible or liable for any inaccurate or incorrect statements contained in this article."