Fidelity Bank Under Siege
…angry staff hold bank to ransom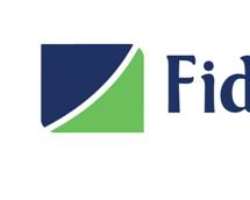 The managerial acumen of Nnamdi Okonwo, Managing Director of Fidelity Bank Plc, is presently under major test posed by internal conflicts that may snowball into some consuming conflagration if not doused with urgent wisdom.
In a confrontational move to pass a significant message to top echelon of the financial institution, scores of the bank staff temporarily shut down and paralyzed other activities at the regional head office of the bank on Kudirat Abiola Way, Oregun, Ikeja, Lagos, last week, in a bid to register their grievance with the bank policy that reportedly portrayed Okonkwo as insensitive insensitive to the welfare and unsympathetic to their course.
The MD of Fidelity incurred the staff's fury over his arbitrary policy change and draconian approach to disengagement of some staffers of the bank without caring about their after service survival. This group of dismissed staff has been protesting the non-payment of their entitlements by the bank's administration after their ignominious sack from the bank to which of them have dedicated years of service.
According to the angry protesters, order came from Okonkwo to terminate with immediate effect their appointment due to the bank's unexpressed need to prune its work force, which is not uncommon in Nigerian banking industry. But having their appointments terminated without their entitlements and gratuity would not be tolerated from the bank.
Speaking on behalf of the protesters, Eluwa Innocent who is one the affected staff said that the protests had become necessary as a result of "undue maltreatment" suffered by them by being denied their entitlements.
"The new Bank MD, in person of Mr. Nnamdi Okonkwo, brought in a new and draconian policy into the bank's system and denied us our gratuity and entitlements.
"Not only did he deny us, he started laying off people unlawfully and indiscriminately without any regard or recourse to the number of years some of us had put in."
He added: "We demanded that this is not how it is being done, and even at all he has a new policy in place, all we want is our entitlements and nothing more.''
Findings show that the bank came up with a policy that is far cry from the standard policy on entitlements for the banking sector, which is pegged at N150,000 per year multiplied by the number of years of service. After nationwide protests by Fidelity Bank workers, the management then called for a reconciliation meeting where a compromise was reached and the management decided to pay N100, 000 per year.
The bank went ahead to pay some selected affected staff and left a number of others unattended to, a move which triggered present round of protests.
The visibly miffed protesters carried placards displaying messages like, 'No To Impunity at Fidelity Bank Plc', 'Pay Us Our Entitlements, Fidelity Bank', 'Enough To This Wicked Treatment by Fidelity Bank', 'Fidelity Bank, We Worked For This Money', Pay Us Our Ex-Gratia, Fidelity Bank' among others.
-The Capital-