2019: "Let this cup(p) pass from Nigerians"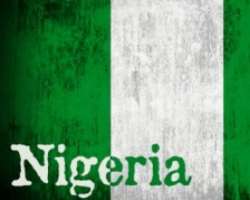 According to King James Bible, when the tough time came to Jesus Christ to drink the cup – to die, "He went a little further, and fell on his face, and prayed, saying, O my Father, if it be possible, let this cup pass from me: nevertheless not as I will, but as thou wilt". Matthew 20:22 and 26:42 captured part of the discussions between Christ and his disciples: "You do not know what you are asking," Jesus replied. "Are you able to drink the cup I am going to drink?" "A second time He went away and prayed, "My Father, if this cup cannot pass unless I drink it, may Your will be done."
In Mark 14:36 Jesus was emphatic. He was sure the cup has come to him. So he did not need to speak in conditional tone. He asked God to remove the cup from him. He said: "Abba, Father," He said, "All things are possible for You. Take this cup from me. Yet not what I will, but what You will." I pray to God Almighty that as the 2019 general elections approach, let Him remove the created "cupp" from Nigerian patriots who believe in the peace, unity and progress of their fatherland. I want to hear a loud "amen" to this prayer. It is not by my will, but God Who knows what human beings harbor in their hearts knows everything in existence. And with Him, all things are very possible.
CUPP has been craftily created by some elements from amongst Nigerians who feel disgruntled with the leadership of President Muhammad Buhari. It is a coalition of A to Z parties in Nigeria against APC. I think it may be appropriate to say it is a coalition of A² to Z² because the parties are up to 37. The English alphabets are only 26. In the middle of this coalition is the PDP which is primarily the architect of the grouping. The party has finally died. With the loss of Ekiti state, it is sure that Obasanjo's coalition is dead from its birth. However, as PDP has confessed committing "great sins" against Nigerians, it lately discovered that it is no longer marketable in Nigeria. Many national leaders, including Obasanjo, had declared PDP dead.
But PDP is made of people who fear dead. They do not want to die alone. That is why they have effortlessly convinced parties of same minds – parties that have nothing to offer Nigerians – to form CUPP. CUP(P) is a dangerous thing that even the chosen men of God feared in their lives. CUPP is an acronym for Coalition of United Political Parties, really a coalition of people who are desperate to return Nigeria to the PDP style of governance.
The PDP on Monday July 9, rebranded and signed a Memorandum of Understanding (MoU) at Musa Yar'Adua's Centre in Abuja with leaders of the merging parties, all aimed at winning APC in the forthcoming 2019 elections. At the event were Obasanjo-backed African Democratic Congress (ADC), Social Democratic Party of Nigeria (SDP), National Conscience Party (NCP), Labour Party and a host of other newly registered parties. PDP National Chairman Uche Secondus, Former Vice President Atiku Abubakar, Former Senate President David Mark, R-APC Chairman, Buba Galadima, and Senator Dino Melaye, amongst others, were there.
It will be recalled that late January, 2018, at the same venue. a political movement proposed by Obasanjo was launched. Obasanjo had insisted that the APC and PDP were incapable of repositioning Nigeria. He was absent at the event, leaving two former PDP governors, Olagunsoye Oyinlola and Donald Duke, to champion it. Oyinlola had claimed that they were not a political party then. About a week after Obasanjo wrote a damning letter toBuhari touting him that his coalition movement has been launched in Abuja.
In August, 2016, I re-examined the life span of the Peoples Democratic Party (PDP), at least according to the postulations by even its founders and leaders, including Obasanjo who had the longest grip on it. I tilted the article: "Is it really good night for PDP? I tried to prove how the PDP was founded on the premises of military-civilian partnership by then prominent Nigerian patriots and how it maneuvered the leadership of the country on the twisted scale of popularity and sympathy. Nigerians were dragged from 1999 to 2015, until as I poetized in one of my collections of poems on Nigeria titled: Sing to me, Nigeria: "Like a loyal child; Feeling the pain of torture and denial; We staggered and stood on our feet; And looked into the eyes of the master; And shouted, freedom, freedom, freedom!"
The confusion in PDP and its attempts to redeem its ugly sight from Nigerians captures the whole essence of the assemblage of worn-out politicians for the jamboree. Obasanjo had torn his PDP membership card in the build-up to 2015 general elections. He had fiercely discarded the party. Some analysts have described the gathering in the CUPP as a group of persons who have never believed or practiced democracy; a cluster of kleptomaniac marauders who want to continue sucking Nigeria without recourse to accountability. Some believe that CUPP is made up of a bunch of opportunists whose intents are purely selfish, parochial and self-centered. They jumped from PDP to nPDP to APC to nAPC to rAPC. This is very unfortunate. Children cannot play such dirty game. Recall that the 60 years projected span for PDP leadership was abruptly cut after 16 years. The pain! The anger! The plot! And what else…!
Since 2015, Nigerians became politically wiser and every good man and woman has been distancing from the party. It was paramount for the party to change its nomenclature. PDP will continue to fight under whatever guise. After all, its members have the money and still control the Buhari's government. It still baffles many Nigerians why Buhari has kept a deaf ear to the several calls by the APC leader, Bola Tinubu as well as Abdullahi Ango and many other prominent Nigerians that the government has remained "loathed" with the PDP "virus". The new APC chairman, Adams Oshiomhole is more worried of the continued dragging of this matter. They will continue to deceive Nigerians, awaiting to spring up surprises from time to time. One of the surprises is this gathering of some who had earlier lost interest in it but now gathered to fight their common enemy, Buhari, who was hitherto the joy of their hearts. Its last leader and former president Jonathan had described the party as merely running after its shadows. He had rejected PDP's offer to chair its Board of Trustees, a seat that is supposed to be occupied only by ex-president of the party.
2019 Presidential poll is the target of CUPP, not even the general elections. That is why Nigerian citizens must pray harder that the cup pass so that they can remain alive and continue to contribute meaningfully to the peace, unity and progress of their motherland. Though the chances of CUPP making any impact in the forthcoming elections are very meager, Nigerians must be wary of its presence. CUPP has begun to break as many of the acclaimed parties in its fold have started disassociating themselves from it. Maybe by the time campaigns begin in earnest, according to INEC's timetable, the last "P" in CUPP will be removed and the real CUP that is trying to cover up will be left bare.
Apart from the Southeast and South-South, where is CUPP going to get its powers? The Southeast, counting on its chances for 2023, may abandon it. It is better for them because if they prefer to commit the same mistake that made them loss the Senate President position – by not voting Chris Ngige for the Senate – then it will be hard for APC to "just" handover power to the Igbo in 2023. The Igbo must therefore play mature politics in the Nigerian context. However, I wish them well. The Igbo must fear this CUPP. It has no grounds in the north and the west. It is not a theoretical equation. It is practical because the votes delivered to Buhari's victory in 2019 will be counted and publicized. The Igbo have taken the first good step by not presenting an Igbo to contest against Buhari. Let them complete this project by massively voting him, so that when the time reaches, all the Nigerian patriots, including this writer, will collectively fight for justice for the Igbo.
But Oshiomhole is less worried about members of the Reformed-APC (R-APC) made up of all members of defunct nPDP and some APC members led by former National Secretary of defunct CPC, Buba Galadima. Oshiomhole declared: "And by the special grace of God, we shall overcome them and we are already overcoming them, I am very confident that we can afford to ignore Buba Galadima". He described as mercenaries those who joined the party because of personal gains; not for the country or the party but "purely for greener pastures", adding that they are impatient to work hard to plant grass, wet and nourish it to mature. "They want to run, not because we have wronged them but because we just cannot satisfy a mercenary. For those ones, we will not only open the door, we are ready to open even the windows."He said further, "It was a clear admission that as things stand today, neither the one we defeated before, the PDP, nor the new one that claim they have formed a new party but populated by the same old tired legs, or the mushroom parties that were formed for the purpose of getting handouts from INEC, but all have agreed that none of them has what it takes."
Many states have carpeted CUPP. The special adviser to Governor Nasir el-Rufai on political matters, Uba Sani said PDP in the state is dead and can't win any election in future. APC's assistant publicity secretary in Lagos, Abiodun Salami, described it as "a dead party, not capable of capturing Lagos in 2019." Let me concluded with this sarcasm by Oshiomhole on the CUPP: "If you harness the energy of one million snails and transform it into one snail to run, it cannot catch up with an antelope." As for Kano and other states of the north and west, CUPP will be hard for many citizens to use.
Muhammad Ajah is an advocate of humanity, peace and good governance in Abuja. E-mail [email protected]
Disclaimer:

"The views/contents expressed in this article are the sole responsibility of the author(s) and do not necessarily reflect those of The Nigerian Voice. The Nigerian Voice will not be responsible or liable for any inaccurate or incorrect statements contained in this article."