Robust policies, collaboration will make power sector more bankable - Kola Adesina, Egbin Power Chairman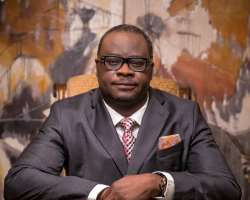 Kola Adesina, Chairman-Egbin Power Plc
Kola Adesina, Chairman-Egbin Power Plc. has said Nigeria's Power sector required robust policies and stakeholder collaboration to make the sector more bankable to facilitate fresh investments to drive expansion and growth.
Adesina will address the state of the sector along with other panelists at this year's Business Day "Future of Energy Series/Power Summit themed "Making Nigeria's Power Market Bankable".
The sophomore edition of the summit will this year hold on Thursday, July 12 at the Radisson Blu Hotel in Lagos, Nigeria.
It is expected to welcome the foremost power sector experts including industry leaders, energy efficiency suppliers, oil & gas companies, power utilities, grid operators, energy sector (banking & insurance) department heads, international developmental partners, private equity houses, law firms and renewable energy suppliers.
"While we can have various submissions on the state of Nigeria's power sector, one thing remains vital. The sector needs to be bankable to realise our desire for uninterrupted and reliable power supply. This would require forward looking policies as well as a firm resolve by all stakeholders to work together seamlessly. The question becomes, are we ready to do what it takes to achieve our desire," Adesina stated during a pre-event chat.
This year, speakers will address the growing risk aversion of the banking sector to underwrite or facilitate the provision of additional capital flows for power based projects.
The environment for raising capital has become progressively more difficult since the privatization of the power assets which happened five years ago.
A combination of wavering regulations, costly offshore loans, non-cost reflective tariff regime, high gas prices, weak collections efficiency and a number of other challenges have greatly discouraged the debt markets from injecting further capital into power projects.
The event is expected to provide a road map that will address how the sector will move forward amid debts owed to the banks by the successor companies, currently in excess of =N=466B.