NNPC gas supply to power hits two-year high
… Posts daily supply of 854.40 million scuf in March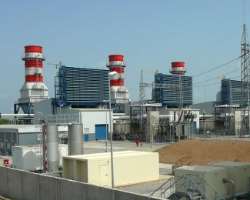 The Nigerian National Petroleum Corporation (NNPC) has announced the attainment of a two-year record spike in gas supply to power generation, which hits 854.40million Standard Cubic Feet of gas per day (mmscfd) for March 2018, translating to an equivalent power generation of 3,492MW.
Details of the March 2018 National Gas Production figures contained in the Monthly NNPC Financial and Operations Report for the period indicated a total national gas production of 253.06 Billion Cubic Feet (bcf), averaging 8,163.58mmscfd.
Period to date Production from Joint Ventures (JVs), Production Sharing Contracts (PSCs) and Nigerian Petroleum Development Company (NPDC) amounted to about 69.82 per cent, 21.95 per cent and 8.23 per cent respectively.
A breakdown of natural gas off-take, commercialization and utilization showed that out of the volume of gas supplied in March 2018, a total of 152.60 bcf of gas was commercialized, comprising 40.52 bcf and 112.08bcf for the domestic and export market respectively.
This, the report says, translates to a total supply of 1,307.09mmscfd of gas to the domestic market and 3,615.62mmscfd of gas supplied to the export market for the month.
The report said 59.92 per cent of the average daily gas produced was commercialized while the balance of 40.08 per cent was re-injected, used as upstream fuel gas or flared.
"Gas flare rate was 10.55 per cent for the month of March 2018, that is, 867.10mmscfd compared with average Gas flare rate of 10.24 per cent or 804.14mmscfd for the period March 2017 to March 2018", the report said. The rise in flare rate being a function of spike in gas production during the month.
The monthly report stated that about 3,236.82mmscfd or 89.52 per cent of the export gas was sent to Nigerian Liquefied Natural Gas Company (NLNG) Bonny for March 2018 compared with the period (March 2017 to March 2018) average of 3,122.92mmscfd or 90.64 per cent of the export gas.
In the downstream sector, NNPC continued to ensure increased petrol supply and effective distribution of the product across the country.
The report said that in March, 2018, 2.49bn litres of petrol were supplied by NNPC, translating to 80.26million litres per day to sustain seamless distribution of Petroleum Products and zero fuel queue across the nation.
The monthly Financial and Operations report explained that NNPC was keeping an eagle eye on the daily Premium Motor Spirit (PMS), or petrol evacuation figures from depots across the nation, with, where necessary, the support of the Nigerian Customs Service (NCS) through existing Joint Monitoring Team.
According to the report within the period under coverage, pipeline break stood at 224, of which 25 pipeline points either failed to be welded or ruptured/clamped.
"Thus, 199 pipeline points were vandalized as against 125 recorded last month", it stated.
PHC-Aba and Aba-Enugu pipeline segment accounted for 177 points or 88.94 per cent of the affected pipeline points, the report revealed.
Source: NNPC