Financial Autonomy Will Strengthen Democratic Operations In Nigeria..Yobe Speaker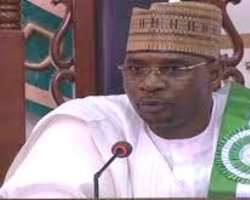 The Speaker, Yobe State House of Assembly Rt. Hon. Adamu Dala Dogo has said that the signing into law of the financial autonomy of the State Houses of Assembly in the country will strengthen democratic operations as better service delivery to the common people.
According Mr. Dogo, member of the House of Assembly will no longer carry files to executive governors looking for approvals as their moneys will be directly wired to them.
Hon. Dala Dogo disclosed this yesterday in Damaturu at the lunching of the simplified budget of Yobe State Government for citizens into English and House versions supported by Partnership to Engage, Reform and Learn, a UK, DfID sponsored program.
"The signing into law by the president the financial autonomy of the legislature is one of the greatest things that has happened to our democracy. This financial autonomy will strengthen our democracy and help deliver the dividends of democracy better to the common man.