Fulani: Buhari Is Dangerously Risking Our Lives!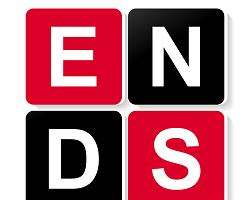 A recent "ultimatum" by a coalition of Niger Delta militants is the latest presentation of a dangerous situation totally out of hand under the clearly inept leadership of Muhammadu Buhari.
Rather than protect Fulani herders as he appears intent to, Buhari, a "grand patron" of Miyetti, known for his unstatesmanly, biased and reactionary advocacy on their behalf before becoming president, has fatally risked the lives and economic survival of Fulani cattle rearers across Nigeria.
By siding with and defending terror acts and pronouncements by Fulani groups and members who do not represent the majority of Fulanis, Buhari has done major harm to a legitimate sector of Nigeria. I speak as a true herdsman Fulani son and descendant of Fulani royalty. I have presented my history and DNA records of whom I am in the past, see here: https://newsrescue.com/ancestry-dna-dokubo-was-right-i-am-from-futa-jallon-dr-peregrino-brimah/ .
Buhari is alienating us Fulanis; he is risking our lives and irreversibly damaging our reputation. We find this unacceptable and it must be stopped immediately. We the Fulani have been parts of major peace-building and progressive advancement across Africa. We understand there are fears from advertised statements of conquest. Conquest was the way of the past, shared by all communities and such does not say who we are as different from anyone else. However Buhari alone via his ethnocentrism, perchance for injustice and policies in aid of ethnic-related terror and deadly ethnic-based immunity from arrest and prosecution, has continued to do harm to us before and after becoming president. One reckless man cannot destroy an entire ethnic group.
Buhari must stop (or be stopped from) cuddling terrorists and promoting acts of terror. Buhari must be forced to resign. He has directly participated in and led to too much death and pain and division in Nigeria.
Dr. Perry Brimah, Whatsapp Tel: +234-903-420-3031; +1-929-427-5305; @CabalMustGo; @EveryNigerian
Disclaimer:

"The views/contents expressed in this article are the sole responsibility of the author(s) and do not necessarily reflect those of The Nigerian Voice. The Nigerian Voice will not be responsible or liable for any inaccurate or incorrect statements contained in this article."