UNDP Signs Pact With Civic Foundation On Solutions For Development Challenges in Nigeria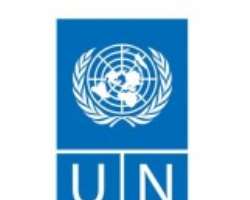 The UNDP Nigeria Country Director, Mr. Samuel Bwalya said, "Innovation has potential to significantly contribute to addressing urgent development challenges in Nigeria; from youth unemployment and inequality to enhancing efficiency in the delivery of public services".
He stated this at the signing ceremony of a Memorandum of Understanding (MOU) between UNDP and the Civic Foundation for Innovation yesterday.
According to him, the two institutions entered into the agreement as an expression of interest to work together and promote innovation in designing solutions for the country's development challenges.
A statement issued Wednesday by Lucky Musonda, Head of Communication, UNDP Nigeria said the MOU was signed by Mr. Bwalya and Mr. Mosope Olaosebikan, Founder of Civic Foundation for Innovation on June 26, 2017 at UNDP offices in the presence of staff of both the organisations.
It further noted that the two organisations intend to work together in promoting innovation activities especially among the youth - within the context of UNDP's flagship initiative, the Youth Employability, Innovation and Entrepreneurship Programme.
"This programme is aimed at promoting innovation and entrepreneurship as key drivers of economic growth, productivity and employment. With over 40% of youths in Nigeria unemployed, the programme also aims at enhancing their skill levels so that they are employable.
"As the lead agency is supporting the Government of Nigeria in implementing the Sustainable Development Goals (SDGs), UNDP Nigeria intends to work with the Civic Foundation for Innovation in promoting innovation in the implementation of the SDGs at both Federal and State levels at which different ideas with potential to accelerate and/or contribute to governments efforts aimed at keeping the country's SDGs promise will be explored.
"With numerous challenges faced by startups in turning their ideas into viable businesses, the two institutions will also work together in identifying and promoting access to innovative sources of finance for innovations and commercialization of inventions. Additionally, efforts will be made aimed at strengthening capacities of the startups, innovation hubs and innovators across the country."
Speaking during the signing ceremony, Mr. Bwalya pointed out that he was looking forward to seeing the country's youth come forward with ideas that will help address the numerous challenges Nigeria continued to face.
"There are millions of creative minds out there; they need support in turning their ideas into solutions and viable businesses," he emphasized.
Mr. Olaosebikan added that since its establishment, his organisation had undertaken several activities that that helped strengthen the startup ecosystem and that a partnership with UNDP will significantly enhance the national momentum aimed at moving the innovation agenda forward.
The two organisations also agreed to hold Annual Innovation Awards to recognize innovative ideas with potential to help address the country's challenges.