Video: British Home Office Consultant Caught On His Way To Teach A 12 Year Old How To Maturbate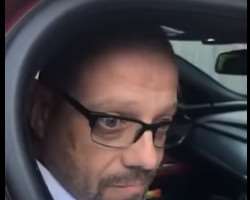 A consultant with the Home Office, who specializes in seduccing underage girls into immorale sexual experiences have been apprehended in a video-staged ambush.
Child pornography is morally and legally condemned but largely associated with a weird child predator group known as "pedophiles".
In his adventure to destroy yet another innocent girl, he was caught and arrested.