APC convention: Taraba APC rejects delegates list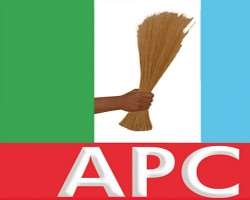 The Taraba state APC unity group has rejected the delegates list for tomorrow's national convention.
Spokesman for the group Aaron Artimas in a statement maintained that apart from the fact that the list was singlehandedly selected by the Senator Jummai Alhassan group, the issues concerning the congresses in the state were yet to be resolved.
The Unity group insisted that allowing purportedly elected delegates to participate in the convention amounts to conferring legitimacy to party officials whose election was still in contention.
"As far as we am concerned there are no legitimately elected party officials from Taraba state except the issues were resolved "
The Taraba Unity group further insisted that only statutory delegates should vote at the convention to avoid soiling the whole process just to serve selfish interest.
"As loyal and committed party faithful we are hopeful that the incoming leadership of the party would resolve the intractable APC problem in Taraba state".
Aaron Artimas
Publicity Secretary
Taraba APC, Unity Group