From irregular migrants to refugees: The circle continues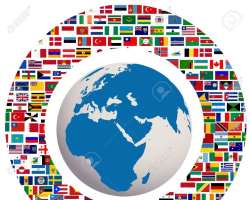 From the United States of Americato Europe, the world is battling an exponential rise in undocumented and irregular migration which posesseveral challenges on the countries of origin, transit and destination, as well as migrants themselves.
Right now, the US is up to stem the number of illegal entries from Mexico. In 2017, the US border patrol reportedly arrested 341,084 migrants and refugees along the south-western border of both countries, this was a 44 per cent drop from the 611,689 migrants arrested in 2016. Yet, over 412 migrant deaths were recorded on either side of the border.
The narrative of arrest, rejection and death is also obtainable in Europe. The International Organization for Migration, IOM, reported that 3,116 Mediterranean deaths were recorded alongside 171,635 migrants and refugees entry to Europe by the sea in 2017.
Migrants who embark on irregular journeys are often vulnerable to discrimination, exploitation, abuse and sometimes, death. Many of such migrants are victims of human smuggling, trafficking , prostitution, rape and a vast array of inhuman treatments – which constitute a grave violation of their fundamental human rights.
For many Africans, especially, Nigerians who embark on an undocumented travel to Europe, the story is often gory and filled with utmost ignorance, greed, hopelessness and helplessness. Many are rendered unproductive and lifeless either in Niger Republic, the Sahara Desert, Libya or Mediterranean sea or in the narrow instance of a return to Nigeria.
While it is generally impossible to provide an accurate statistics on the numbers of irregular migrants in a region per time, the rate of irregular migration, asylum-seeking and refugee status, should get the world thinking of its humanness and preservation of human lives, dignity and future.
A 2017 report stated that over 22million cases of irregular migration have been globally monitored since 2011 .
With an "unprecedented 68.5 million people around the world have been forced from home, among them are nearly 25.4 million refugees, over half of whom are under the age of 18," the United Nations says "We are now witnessing the highest levels of displacement on record ."
It further stated that "There are also an estimated 10 million stateless people who have been denied a nationality and access to basic rights such as education, healthcare, employment and freedom of movement."
Refugees and asylum-seekers, despite the protection granted by international law, face many difficulties in their migratory process, especially as the process of obtaining refugee status has become increasingly complicated, and it is more and more difficult to find countries willing to receive refugees, says the UN .
Where do these realities leave us?
We are trailed by a circle of irregular migration, asylum-seeking and refugee claims. Migration policies are ever-evolving,making it more difficult for regular migrants, howbeit, irregular ones to have a stay in different countries due to shrinking social and economic capacities. So, an irregular migrant might attain a refugee status, if able to meet all requirements.
While social and economic opportunities are the fundamental drivers of (irregular) migration, many Nigerians are often drawn to a little-known life abroad which often turns out terrible than their erstwhile life – no thanks to the failing economic and government structures in Nigeria, potential migrants' ignorance, greed, laziness, thoughtlessness and grand socio-cultural push for a life abroad.
Europe just like America is developing stronger measures against irregular migration, hence, a call to potential irregular migrant to brace up for the herculean task ahead but advisable to desist from such intent, interest and pursuit. It pays no one – migrant, country of origin, transit or destination – in the long run.
If you must travel, be responsible and use the right route. Avoid the troubles and pains of irregular migration and asylum-seeking. If you also need to stay back in Nigeria, be determined to be a successful person here in Nigeria. Success is not a racist, it's a global phenomenon.
Happy World Refugee Day!
Tola Emmanuel is a Lagos-based social analyst.
Disclaimer:

"The views/contents expressed in this article are the sole responsibility of the author(s) and do not necessarily reflect those of The Nigerian Voice. The Nigerian Voice will not be responsible or liable for any inaccurate or incorrect statements contained in this article."