Federal High Court Abuja sacks Kogi State senator Atai Aidoko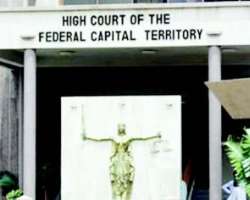 Abuja Federal High Court has sacked Kogi State Senator Atai Aidoko representing Kogi West Senatorial District.
The Senator who contested under the platform of the People's Democratic Party (PDP) was accused of being elected under false electoral process.
The presiding Judge, Justice Gabriel Kolawole of the Federal High Court Abuja, in his judgement on Wednesday held that Aidoko was not properly nominated by the PDP for the March 2015 election.
He therefore called for an immediate swearing in of Air Marshall Isaac Alfa, by the clerk of the National Assembly of the PDP.
Kolawole also ordered the Independent National Electoral Commission (INEC) to issue a fresh certificate of return to Alfa as legitimate winner of the December 7, 2014 PDP PDP primaries for the National Assembly.