Eid El Fitr: Borno Police Assures Hitch Free Sallah Celebrations...deploys 5000 Conventional Policemen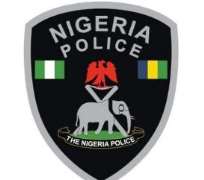 Due to the recent incident of suicide. Bomb attacks in the Post office area and Bags road within Maiduguri metropolis, the Borno state police command has said that it has put in place all necessary measures to ensure hitch Free Eid ElFitr Sallah celebrations
It could be recalled that the Borno state government had on Tuesday announced restriction of vehicular movement on Maiduguri on Eid day from 6:9 am to 12;00 noon as part of measures to ensure hitch free Sallah celebrations.
Briefing newsmen in his office on Wednesday, shortly after the show of force parade, the Borno state Police Commissioner Mr. Damain Chukwu said "following the recent incident of a male suicide attack in post office area and a suicide attack in Bags road, where they infiltrated and targeted places of high human and vehicular traffic. "
"We have restricted the movement of vehicular movement few hours to and after the Eid prayers on Sallah day.
" To ensure hitch free Sallah celebrations, we have deployed 5,000 conventional, policemen, mobile police Force, counter terrorist and EOD men to various eid ground and other strategic place in Maiduguri to ensure hitch free Sallah celebrations. "
"The restriction of vehicular movement includes motor vehicle, tricked, bicycles, Jega, horse and donkey'. I advised worshippers and faithfuls to pray in the nearest Eid ground to their houses.", Damian said.
The CP added that he had directed all Area Commanders and Divisional Police Offices in their areas of responsibilities, stressing that the shoew of force has commenced as from today Wednesday until two or three days after Sallah.
He also called on worshippers to go to the Eid ground on time so that they will be property screened and to also avoid stampedes and urged the worshippers to cooperate with the security agencies to ensure successful Sallah celebrations