Panacea for peace, good governance in Nigeria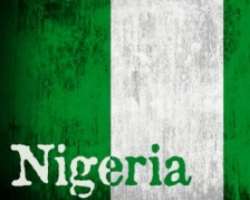 Nigerians who were in the multipurpose hall of the Lagos Television at the weekend to parley on the peaceful coexistence in Nigeria must have gone back to their homes with purified minds to be good citizens and ambassadors of peace in their societies. That was a wonderful gathering that should be organized regularly by all responsible media and religious organizations in the country. The stage was overwhelmed by the lecture of the the Secretary-General of Nigerian Supreme Council for Islamic Affairs (NSCIA), Professor Ishaq Olanrewaju Oloyede, titled: "Achieving peace, stability and good governance in a multi-religious and multi-ethnic nation: The Islamic perspective. It was a mixture of spiritual reawakening, heart stimulation and philosophical connotation to convince the audience on the maintenance of peace in Nigeria. Peace, to him, is not the absence of war, but a situation where people are able to resolve their conflicts without violence and can work together to improve the quality of their lives. The event was organized by Right Development Limited, Publishers of The Point Newspaper.
Nigerians should work hard together for a peaceful nation where every citizen lives in safety, without fear or threat of violence. No law tolerates violence. There should be equality and justice for all. The rights of Nigerian citizens must be protected. However, peace requires that everyone participates in shaping political decisions. The government must be accountable to the people. Peace, logically, requires that every citizen has fair and equal access to the basic needs of life such as food, clean water, shelter, education, healthcare and a decent living environment; everyone has an equal opportunity to work and make a legitimate living, regardless of gender, ethnicity or any other aspect of identity. Peace, the don maintained, is the totality of condition of well-being felt by individuals, groups and the society at large.
The overlapping and dynamic identities are at the root of recurrent problems in Nigeria. An identity assumed by a person or group of persons in Nigeria is not static but dynamic depending on what is at stake and for how long. A person who is a religious champion can soon become a socio-political or ethnocentric champion. More often, momentary interest dictates the identity and its tenure. But Nigeria being a federation of geo-political entities presently referred to as "State", used to be "Regions". The States are generally not monolithic in terms of ethnic composition. They appear to be generally arbitrary and circumstantial in origin.
With over 250 ethnic groups and over 500 languages in Nigeria, it is wrong to regard ethnic group as a unit of the Nigerian Federation, though ethnic loyalties are very strong. While the Nigerian media choose to constantly refer to Nigeria as "Secular", no constitution of Nigeria has ever used the word "Secular" to describe the nation. Rather, the popular notion is derived from Section 10 which is "non-adoption of religion-clause". The Constitution contains clauses which acknowledge the multi-religious nature of the country. Another controversy can be thrown into the discussion by citing a statistical data on religious demography of Nigeria which put Muslims as 52%, Christians 46%, African traditional religion 1% and others 1%.
Prof. Oloyede, who has demystified the mandate of the Joint Admissions and Matriculation Board (JAMB) as its Registrar and received wide national and international accolades for the unprecedented huge funds generated for the federal government within two years, dwelled on various sensitive national issues that affect Nigeria and good governance. He was full of lamentations that some religious "actors" in the country prefer lies and falsehood in promoting their religious causes. He believes that religion in Nigeria should not be used for disunity. The spread of intolerance, ignorance of the beliefs of others and rivalry amongst religions are antithetical to unity and peaceful coexistence.
But for Muslims, he noted, things cannot be the same. Muslims should realize that employing falsehood to propagate a religion is ungodly and is punishable in the sight of Allah. No matter how attractive, religious services should be devoid of falsehood and fictitious allegations against others and Islam has eased the way to attain these laudable abstractions: peace, justice, fairness, good governance, by prescribing the codes of conduct for its adherents in their dealing with people of other faiths. Every Muslim is made responsible to employ good manners in dealing with all human beings, whether Muslims or non-Muslims. It is incumbent on Muslims to be faithful in dealing with non-Muslims.
The age-long conflict between Tiv and the Fulani, as bad as it is, is being aggravated by political and religious irredentists assisted by irresponsible media. A deep reflection of what is being presented as a new clash would have shown that it is a conflict that is as old as Nigeria. The colonial masters, according the don, created grazing routes, forest reserves and mediating teams to address the economic and social friction between the Tiv-farmers and the roving herdsmen. He recalled that President Obasanjo was the President, General Theophilious Danjuma Minister of Defence and Mike Okiro as the Commissioner of Police in Benue State when the Tiv versus herdsmen conflict resurrected with unprecedented venom. "No one ascribed the conflict to the religious affiliation of the public officers." Between 2007 and 2009, the uprising gained national and international notoriety that led to the inauguration of a Resolution Committee jointly headed by Tor Tiv and the Emir of Gombe at the instance of Governor Gabriel Suswam. "Without equivocation or fear of contradiction, we insist that those who are suggesting that the violence of herdsmen is religiously-motivated are dancing naked to the tunes of the devil. This is because the insinuation is, and can only be, fraudulent, malicious, crude and ungodly. Religion should not be used for devilish purposes."
On the issue of Christians being killed by herdsmen and other bandits, the truth remains that more Christians, like their Muslim counterparts, were killed by Boko Haram and other bandits during the presidency of Dr. Goodluck Jonathan who was held responsible by any religious body. He cautioned on the politicization of Leah Sharibu and the threat of war by the Christian Association of Nigeria (CAN) should the girl die in captivity of Boko Haram. The unfortunate abduction of the girls, who are Muslims and Christians, hurt all right-thinking persons. The leadership of the NSCIA explored to all possible channels to reach the group with a proposal to secure amnesty for the group provided Leah and other girls in captivity are released and the group surrendered their arms.
The declaration of support of the Nigerian Christians for the escalation of crises in the Middle East is inexplicable and the call for the movement of Nigeria's Embassy to Jerusalem is misplaced. Pope Francis's voted for peace and called for the preservation of the sacerdotal status of Jerusalem for Christian, Islamic and Judaic religious traditions has also been echoed by the National Council of Churches, which represents some 35 Million American Protestants across 38 different denominations from Presbyterian to Methodist to the National Baptist Convention. Nigerians should, therefore, join well-meaning organizations across the world including the United Nations and World Council of Churches to reject the decision of the United States of America on the relocation of its embassy to Jerusalem.
Unfortunately, in recent history, according the Prof, religion has been used to cause friction and enmity in several parts of the world. This has engendered the wrong notion that religion is opium of destruction. History has revealed several inter-religious wars. In fact, the longest war in human history was the 15-year war fought by people of the same religious faith in Europe. Therefore, the obligations of Muslims towards other human of different religion include but not limited to: no compulsion, having compassion and mercy for non-Muslims, no harm on them, their property, blood or honour, if they do not attack Muslims; no abuse on the other peoples' faiths; no inducement of such debates with Jews and the Christians that may encourage mutual enmity hatred and maltreatment against religious opponents. Islam encourages understanding of other people's points and their feelings. This is aimed at ensuring harmonious relation within the human society. Islam recognizes that no nation, tribe, race, or religious group can live as an island, thus, Islam creates ways of ensuring unity in the society.
Upon all these, there must be unity of purpose as well as truth and justice for national development. Public officers must be sincere and honest, fair and just in the discharge of their public trust. Religious leaders should realize that devilish tactics are not compatible with religious responsibilities and therefore should dedicate themselves to the promotion of truth, peace and justice rather and rancour, suspicion and imputation of motive. The media must be objective, analytical and patriotic in the discharge of their watchdog and agenda-setting responsibilities.
"It is my candid view that the socio-political crises in Nigeria are being aggravated by irresponsibility and lack of sincerity by religious and media men", he observed, noting that political actors manipulate truths and facts to conjure dangerous lies and fabrications at the expanse of national cohesion and development, while trained journalists betray the profession to publicize and propagate sensational falsehood in the name of journalism. To make the situation worse, prizes, awards and recognition are being stage-managed for some of such fake but licenced journalists. One thing that is certain is that such persons would never end well and would be faced with the consequences of their devilish deeds, though only very few would be able to trace their inevitable calamities as their nemesis.
Muhammad Ajah is an advocate of humanity, peace and good governance in Abuja. E-mail [email protected]
Disclaimer:

"The views/contents expressed in this article are the sole responsibility of the author(s) and do not necessarily reflect those of The Nigerian Voice. The Nigerian Voice will not be responsible or liable for any inaccurate or incorrect statements contained in this article."