Family of five die mysteriously after moving into new house in Ogun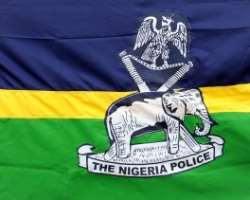 A family of five including father, mother, three children and an apprentice were found dead in a  new building  they all  just moved  into along Shakora, Aiyepe road in Sagamu area of Ogun  State , Thursday, June 7.
According to residents, this family of five met their untimely death the first night they all slept in the building. The stench from the compound forced neighbors to break into it and found their lifeless bodies this morning.
While the father's body was discovered in front of a chair, the youngest child's body was seen in front of a plate of food.
While some people suggested the  likely  cause of death to be fumes from a power generating set, a close neighbour who spoke on condition of  anonymity  disclosed that there was no need for power generating set as there was  power supply  till Thursday morning when the deaths were suspected to have occurred.
Reacting to the unfortunate incident, the spokesperson of the Ogun State Police Public Relations Officer, Abimbola Oyeyemi, said the Police would get to the root of the matter. (LIB/BR)