Call For Memoranda : University Of Lagos Fact Finding Panel On The Allegation Of Sexual Harassment Involving A Lecturer In The University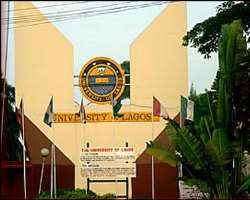 The University of Lagos Management has set up a Fact Finding Panel to investigate the allegation of sexual harassment involving a lecturer in the University published in various social media platforms. This is in line with its zero tolerance for such allegations.
The panel has commenced investigation into the allegation and is requesting the members of the University of Lagos community (Particularly Staff and Students) who have useful information on this specific allegation and any other one that could aid its assignment to submit memoranda to the panel. The memoranda should be addressed to the:
Secretary,
Fact Finding Panel on the Allegation of Sexual Harassment involving a Lecturer in the University,
c/o Registrar's Office,
5thFloor, Senate Building,
University of Lagos.
The memoranda, in sealed envelopes, should be submitted from Monday 11thtoFriday 15thJune, 2018 in the Registrar's office.
Confidentiality of responses is assured.