Hope For Nigeria's Oil Workers As NUPENG Drags IOCs To ILO, Alleges Unfair Labour Practices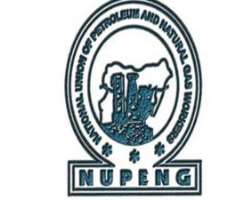 Nigeria Union of Petroleum and Natural Gas Workers, NUPENG, has dragged major International Oil Companies, IOCs, before the ongoing 107th session of the International Labour Organisation, ILO, over alleged anti-labour policies, practices and activities.
Presenting NUPENG's complaints before ILO Committee on the Application of Standards, Diana Junguera Curiel, Energy Industry Director, IndustriAll Global Union, specifically, named Shell Petroleum, Chevron, Mobil, NAOC-AGIP and Total E&P as the most guilty.
Lamenting that the policies of the IOCs had seriously affected the membership and capacity of the unions, she warned that the union might be forced into industrial action before the end of the month as it had already issue a 21-day ultimatum to the government and employers in the Nigerian oil and gas industry last week.
Against the ILO conventions and extant Labour law in Nigeria, Curiel, noted that the anti-labour activities of the companies had not allowed unionization and frustrated efforts to unionize workers.
Curiel in her presentation said the status of NUPENG as a trade union in terms of membership, financial capacity and ability to adequately organise and represent Nigerian Oil and Gas workers had been adversely affected by repressive anti- labour/union activities of multinational oil companies.
"The struggle against this form of workers exploitation is almost three decades old, and it has been a herculean task, membership of the union had been seriously depleted, indecent work entrenched resulting into upsurge in crime and social dislocations and defiant behaviours. These international oil companies, through various policies and practices, entrenched anti- labour/union organizing situation in the Nigerian oil and gas industry,'' she said.
She said these anti-labour and anti-union situation included refusal to allow unionization of contract and service contracts workers and fragmentation of contracts into thousands to frustrate the efforts of the union, among others.
Curiel said: "The wages paid to workers by the IOCs in Nigeria are poor and very ridiculous. An average precarious worker is paid less than $200 per month."
''As a result of the prevalent practice of casual/contract employment policy by these multinationals, the workers are denied collective bargaining agreement, CBA, and in some instances, where a CBA is signed, the multinationals through their contractors, refuse to implement, despite all entreaties.
"More worrisome is the wicked elopement of contract workers severance benefits by contractors to these IOCs. A Nigerian would work under harsh and hard conditions for several years, receiving peanuts and yet while the contract ends, his/her severance benefits are taken away by contractors hired by an international oil company.
''Most times, when confronted, they feign ignorance of the whereabouts of the contractor. The health and safety conditions of work of these workers are disheartening, they are constantly exposed to hazardous chemical; no personal protective equipment, no access to medical facility, no annual vacation, no insurance cover, long hours of work, with no time off from work."