2019 presidency: The melodies of self assertions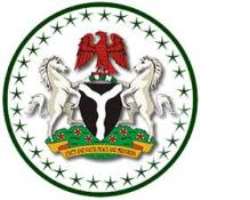 It is good news that the lineup of presidential aspirants for the 2019 polls is swelling by the day. At least, 25 aspirants have been identified, though many of them are yet to declare under any registered political party. Yet, every aspirant has begun the normal songs that preceded every election in Nigeria. Some have started making promises, including somewhat impossible ones. That is common in Nigerian and African democracy. They have started making claims of incomparability, using the superlative epitaphs to hypnotize citizens, publicize their heart desires and convince the electorates of their supremacy over others.
The door is open for aspirants for all positions. And with the signing the Not-Too-Young-To-Run Bill into law by President Muhammadu Buhari, every youth in Nigeria is now qualified to contest for any political office of choice in the 2019 general elections. But Buhari has pleaded to the youth not to consider contesting for presidency until 2023. It is great news and another landmark achievement of the incumbent federal government. Nigerians, including the youth of the PDP have lauded Buhari for the new law. However, I will restrict my article to seekers of the number one citizenship who have started making pronouncements and releasing manifestos as well as postulating self-assertions of being the best.
To authenticate their claims of supremacy, some have gone into serious media propaganda to discredit or de-market others. My attempt this time is to survey the aspirants, their integrity and political pedigree in the eyes of Nigerians as well as the pledges some of them have begun to make. It is quite normal because human beings are naturally political animals who believe in following any possible means to attain their life wishes and targets. But, in the pursuit of that, they easily forget that "If wishes were horses, beggars could ride." I am totally confused how people who have not contested a councillorship position or held any political position or influenced any national existence by any way just decide to contest for the president. Has the position of the president of Nigeria become trivialized, even as its tribalization has caused more harm than good?
Besides, some of the promises made by these aspirants are very attractive. Some are almost irresistible. But the funny thing about it is that these politicians forget easily that they have made such promises in the past. Nigerians are used to such "unholy" promises because past events have shown that Nigerian politicians hardly fulfill such after they have won. Although this government is trying to do something effectively and differently, it is not yet uhuru.
I want to recount some of these recurring pledges that only end up in the media after every general election. They include but not limited to mechanized farming system to ensure steady food on our tables and improve our economy through the agricultural sector. There is the fabulous promise, though with a lot of demerits, to remove immunity clause from the constitution so that politicians in elective offices can be challenged and dragged to court for mismanagement of public funds which is the order of the day. There is another fable of creation of 120 million jobs within a short period after swearing-in so that even the underage Nigerian citizens can work and assist their parents earn better livings. There is the reservation of 40% of political appointments for the youths. There is the probing of past governments after May 29, 2019. There is the devolution of powers to states. There is a promise to partly privatize the Nigerian National Petroleum Corporation (NNPC) and allow the naira to float so as to attract more foreign investments. There is promise to diversify the economy by tapping the potentials in other major sectors like mining and solid minerals. And there is a strong belief in a very small government and private sector partnership as well as technologically-driven economy. All sorts of pledges!
But one thing about Buhari is that he is not despondent to be president. Surprisingly, while hosting members of the judiciary led by Justice of the Supreme Court, Justice Okukayode Ariwoola, to the breaking of fast at the Presidential Villa, Abuja, he urged Nigerians to vote whoever is their preferred candidate in the 2019 general elections. He said Nigerians should ensure that they get their Permanent Voters' Cards (PVCs) before the next elections. According to current experiment, only the PVC and the card reader that have some level of guarantee for the victory of chosen candidates. It has been extremely difficult to upturn electoral cases in courts even when there are glaring proofs, sometimes in the interest of the majority, sometimes on the bases of compromise. This is what Buhari is advocating for: transparent, free and fair elections through the peoples' mandate and the technological device which has made electoral processes easier.
According to President Buhari, it is a promise. He said: "That is why I keep appealing to the governors to embark on voters' education, to please tell the people that their voters' cards are their national cards so to speak." His political philosophy is not a "do or die". Nigerians should decide who to preside over their affairs. They have to choose their president by themselves and through an acceptable method. Nigeria cannot continue to be ranked bad in electoral matters. "Let them vote for anybody they want across ethnicity and religion and impose their decisions on them", he said.
Buhari has assured Nigerians of freedom of association and election. He believes he has no enemy amongst Nigerian compatriots. He once proclaimed: "I have no enemy in Nigeria, I inherit Nigeria's enemies. If I compromise, they will be my friends at the detriment of the wellbeing of Nigerians". "Fellow Nigerians, I am on a mission for your sake unfortunately some know it not", he notes. And millions of Nigerians believe him at least on the grounds that his actions speak louder than his voice. Nobel laureate, Wole Soyinka, in support of Buhari trustworthiness once maintained that "Politiciansare sponsoring killings across Nigeria in order to have something to campaign against Buhari in 2019". The senator representing Kaduna central on the platform of the All Progressives Congress (APC), Senator Shehu Sani, recently tweeted "As a man born in Kaduna where PMB lived, I can attest to his history of honesty and moral uprightness; But there are other Nigerians who are equally upright; Gowon, Adamu Ciroma, Balarabe Musa, Usman Jibrin, Yohanna Madaki, Aliyu Jamaa etc. We have good people in our country everywhere".
One of the cardinal points of Buhari's campaign is fight against corruption and frugality in the management of our commonwealth. In many fora, he proclaims that "Corruption not only kills governments but destroys societies". It is the major reason why we are struggling with basic developmental issues that other comparable nations have long overcome. War of corruption is not an easy one to fight, because it affects so many different branches of our lives, so much that some people do not even consider breaking trust is anymore a crime. It has become the norm. That is why we must fight this attitude and encourage Nigerians to change their attitudes and perspectives. One Gabito Nwoke posted on his facebook page saying: "President Buhari is fighting those who stole your future and made your life miserable. Yet you hate him. Anyway I am casting my vote for him. I am an Igbo and a Christian but I do not discriminate. Call a spade what it."
Former vice president,
Atiku Abubakar is also in the race, building a strong network and targeting the flag of the opposition, the PDP. He has been trying to assert his supremacy. His youth group, Atiku National Youth Organization (ANYO), recently declared that only God gives powers and can stop Atiku from realizing his presidential ambition. National Secretary of the organization, Samuel Tiku while reacting to a statement credited to former President Olusegun Obasanjo said only God that has the power to scuttle one's ambition. "How long and how many times would the former vice President apologize to his former boss", Tiku questioned, adding that what becomes of Atiku in 2019 lies in God and Nigerian voters. Obasanjo had vowed that Atiku cannot rule Nigeria while he (Obasanjo) is alive.
Former deputy governor of Central Bank of Nigeria, Professor Kingsley Moghalu wants to be president to restructure Nigeria along six geopolitical zones to make the states solvent to enjoy the economy of scale. Former Kaduna state governor and PDP chairman, Ahmed Makarfi said: "If my party considers me fit to be its presidential candidate, I would definitely think about it". Other former governors Sule Lamido, Donald Duke, Malam Ibrahim Shekarau, and Senator David Mark are eying PDP ticket. Governor Ibrahim Hassan Dankwambo,Thomas-Wilson Ikubese, Adesina Fagbenro-Byron, Fela Adetokunbo Durotoye, Olufunmilayo Adesanya-Davies, Oluwaseyitan Lawrence Aletile, Ibrahim Ladaja, Chris Emejuru, Remi Sonaiya, Enyinnaya Nnaemeka Nwosu, Charles Udeogaranya, Adamu Garba, Mathias Tsado and Ahmed Buhari, amongst others, are also reported to be in the 2019 presidential race. The youngest presidential aspirant from Niger state, Ahmad buhari, says he wants to run a technologically-driven government to restore lost hope of the younger generation, erase fears of the older generations and regain the dignity and prosperity of Nigeria. He wishes that Nigeria becomes the best economy in the world. Another young aspirant, Ibrahim Ladaja from Borno state wants to restore Nigeria for ordinary Nigerians.
Most recently a female aspirant, Dr. Elishama Rosemary Ideh, declared her interest to run under the Alliance for a New Nigeria (ANN). She sees Nigeria in dire need of a leader who can combine integrity with intelligence and a deep and vast understanding of the implications of the 21st global economy and Nigeria's place in it. She has a firm belief in the values, vision and mission of her party which is committed to the actualization of its ideology, its innovative roadmap for the regeneration of Nigeria and its creation of the material and social wealth that will secure the present welfare and future security of Nigerians living today and generations yet unborn.
Reports gathered showed all these patriots as aspiring for the position of president in the 2019 presidential polls, though some are below age and surely have no political pedigree. The parties are not all known. They are not yet candidates, anyway. If not, the unread electorate will definitely find it very difficult to thumb-print on their choices.
All these promises if really actualized will make Nigeria great. All the aspirants are human beings and Nigerians to the core. Past experiences show that Nigeria requires a Nigerian who is not a Nigerian. I need not explain further. The commonest three essentialities of life are food, shelter and clothing. Who will guarantee the trio is he who is a "Nigerian-not-Nigerian". Advanced agriculture, revitalization of industries and mass housing scheme for Nigerians are good promises if realizable amidst the Nigerian factors. As a traditional musician, Parley Brown puts it "Man must wak", the English people say that "a hungry man is and angry man". There is a level of anger in the country because of hunger. Buhari is doing well in the trio, though not enough yet. Many Nigerian farmers are now millionaires. But the trio must be made much more available and affordable.
Muhammad Ajah is an advocate of humanity, peace and good governance in Abuja. E-mail [email protected]