iCreate festival: Abuja Chamber of Commerce and Industry (ACCI) looks forward for display of innovative skills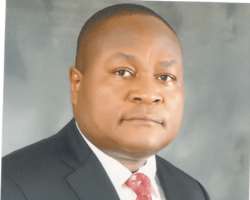 President of the Abuja Chamber of Commerce and Industry (ACCI), Prince Adetokunbo Kayode SAN has said the Chamber is looking forward for ideas that will solve emerging challenges in the society especially as they concern Information and Communication Technology (ICT).
Speaking exclusively to Chamber Telegraph in his office, ACCI President stated that the annual youth empowerment festival will unlock vocational, innovative, and entrepreneurial skills of young Nigerians and Africans for the overall economic development of the continent.
"We once again are looking forward to a wow outing where Nigerian youths will showcase to the world that they are to be reckoned with in terms of innovations and a technologically oriented future of the country.
"Let me also emphasise that such award winning technological innovation start-ups such as Farmcrowdy were mentored from our training arm, the Business Entrepreneurial Skills and Technology (BEST) Centre, by the Provost, Prof. Adesoji Adesugba and his team of Mentors. They will also be available to mentor new start-ups during the festival", Prince Kayode stated.
Meanwhile, BEST Centre Provost,Prof Adesoji Adesugba says he is looking forward for a spectacular display of innovative skills and ideas in the forthcoming festival.
Prof. Adesugba said he is proud to be associated with the innovative ideas that the youths are churning out that have proved to solve many fundamental problems in Information and Communication Technology (ICT) world.
"The ACCI BEST Centre is inviting every youth involved in technology innovation to use this opportunity to showcase their prowess. Soon Nigeria will be the country to turn to in terms of technology innovation.
"We must continually leverage on the advancement of the internet technology and its penetration across the nooks and crannies of the country", he added.
He noted that the iCreate Skill Festival, the first of its kind, is driven by the passion for youth empowerment with the goal to transform skills acquisition across Africa.
The event is holding in October at the National Stadium, Abuja and it is set to become Africa's largest vocational event.
According to Prof. Adesugba the event which is been organised in partnership with ACCI will comprise different sessions including skills competition, exhibition, and a conference.
According to the organisers, unlike any other vocational event, the
iCreate 2018 skills competition will see the most talented
technicians, artisans and innovators from over 50 universities,
polytechnics and vocational training centres in the country showcase
their excellent skills, compete for tremendous funding opportunities,
as well as exclusive internship programmes.
"Being one of the largest exhibitions to emerge from the continent,
the iCreate exhibition will bring top manufacturers, employers,
sponsors and clients, face to face with the best vocational experts,
innovators and a pool of young creative minds doing phenomenal things
on the continent," Mr. Jaja Bright, Founder, iCreate, said.