APC Congress: True Internal Democracy Must Prevail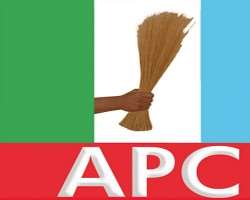 Lagos, Nigeria: Let me use the spirit of Nigeria's democracy week to express gratitude to members of the All Progressive Congress (APC) and my teeming supporters who defied all odds to participate in the just concluded State Congresses around the country. I am very impressed with the calibre of delegates produced at the congresses. I enjoin them to ensure that true internal party democracy is instilled at the processes leading to the 2019 general elections.
I also charge all camps to close ranks towards the greater good of the party and the nation. This is not time for rancour. For help is on the way. With your support, I will win the APC presidential ticket and work with the incoming party leadershipto reposition our party to its founding ideals. Needless to mention that, as a president, my administration will unleash the abundant potential of Nigeria to greatness. Every party man or woman who truly wants to serve our great country will have a role to play. So there will be enough to go around.
At the same time time, I urge the current leadership of the party to, without any delay, look into congresses marred by irregularities and, where necessary, cancel and re-conduct such elections. As a progressive party, we must lead by example; we should learn from the mistakes of Peoples Democratic Party (PDP) where delegates and candidates were imposed on the people, which occasioned its woeful outing in 2015 elections.
I must not conclude without commending President Muhammadu Buhari for the continuing pledge not to meddle with the affairs of the party. Yet, his actions ought to speak louder than the words. I am concerned that, by design or default, Mr. Buhari has continued to allow some of his government appointees and party leaders to double as his campaign officials, especially at a time where the president has primary opponents. To achieve true internal party democracy, which our great party professes; party leaders, government officials and public agencies should, at base, appear neutral--even if they are at the mercy of government in power. A progressive party seeking 'equity must come with clean hands.'
Signed:
Dr. SKC Ogbonnia
Presidential Aspirant, APC
POWER TO THE MASSES: The Time is NOW