Bauchi Deputy Governor Tenders Resignation Letter... As PDP May TakeOver Leadership of the State in 2019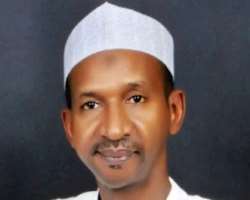 The Deputy Governor of Bauchi State, Alhaji Nuhu Gidado, yesterday Wednesday tendered his resignation letter to his boss, the Governor , Alhaji Mohammed Abubakar stating that he has lost interest in the job.
This was contained in a letter addressed to the Governor Mohammed Abubakar of Bauchi state.
Alhaji Gidado appreciated the state government and people of the state for giving him the opportunity to serve, stating that though he wished to complete his tenure but he had since lost interest in the job of the deputy governor of the state.
But Sources close to the deputy governor said already for quite some time, there was a feud between the governor and his deputy over the style of leadership the governor was exhibiting which many APC stakeholders particularly, the members and supporters of the ruling party in the state, APC criticized and condemned severally without any remorse or change.
It was also gathered that the situation had led to number of political conflicts within and outside the state as many opposed to Governor Abubakar style of governance which led to the defection of some notable politicians in the state from the ruling party back to PDP.
The Sources alleged also that the Deputy Governor may also end up joining the PDP team to contest for 2019 governorship election with his boss if care is not taken as most politicians in the state don't like the leadership of the ruling party and were highly critical about it even the performance of the APC ruling party was further rubbished by some politicians
Although, it was on record that bauchi state has for long been on the notch of use and dump leadership style and the supporters changing their governors with their political parties by voting them out of governance replacing those in power with opposition parties, rotating between APC and PDP.
Invariably, it was speculated that the former deputy governor may in 2019 form the next government through PDP which was not a new thing and a usual style of governance in the state as it happened to Former National Chairman of PDP, Alhaji Adamu Muazu and former Governor Isa Yuguda of Bauchi state.