Strike: JOHESU members locked up critical facilities at OAUTHC to frustrate doctors -NMA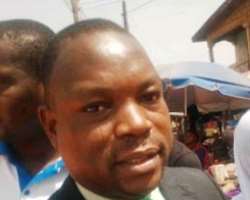 The Osun State branch of the Nigeria Medial Association (NMA), has said that the striking members of the Joint Health Sector Union (JOHESU) at the Obafemi Awolowo University Teaching Hospital Complex (OAUTHC), Ile-Ife, Osun State locked up critical facilities in the hospital to frustrate doctors who were ready to work.
The Chairman of the association, Dr Tokunbo Olajumoke and Secretary, Dr Olalekan Ajayi in a press statement signed by the duo said doctors were ready to work and provide proper healthcare services to patients. He cautioned the striking JOHESU members to desist from intimidating doctors.
The NMA said the JOHESU members were violent in the manner they were going about their strike as they were desperate to create the impression that it was impossible for the hospital to exist without them. He lamented that the JOHESU members in the hospital locked up critical facilities that the doctors need to work with just to frustrate the doctors.
According to the statement, "JOHESU members should conduct themselves in an honourable manner as other members of the society when there is an industrial dispute and submit all the government belongings in their care to those who are willing to use them for the benefit of the masses."
"The management of OAUTHC should without further delay provide adequate security to prevent the breakdown of law and order by this violent group of hospital aides and assistants."
"That tentatively, ad-hoc staff should be temporarily be employed to assist in the smooth running at the OAUTHC, Ile-Ife pending the resolution of the ongoing quagmire."
"the government is reminded of the January 2014 agreement that any increment in CONHESS salary scale must be followed by a corresponding adjustment in the CONMESS scale."
In reaction to the NMA accusation, Osun branch, the National Media Officers of JOHESU, Mr Godwin Ogbonna said the doctors lied and that members of his union did not attack or harass any doctor at OAUTHC.