INEC Commences Distribution of 174,918 PVCs in Borno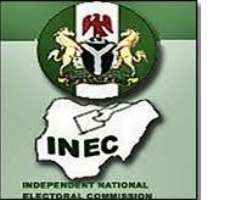 The Independent National Electoral Commission (INEC), Borno state has commenced distribution of 174,918 Permanent Voters Cards (PVCs) issued out of the 207, 016 registered for 2017 registrant's only across the state.
The distribution of the PVCs will be done at the various designated CVR centers across the state with the support of NAF in airlifting the PVCs and personnel to areas that were difficult or inaccessible by road due to the insurgency to capture eligible registrants, rotation of registration centers to ensure no Registration Areas (RAs) was disenfranchised.
The Borno State Resident Electoral Commissioner, INEC, Alhaji Mohammed Magaji Ibrahim who stated this Monday at a press conference with newsmen in his office added that the team of hardworking and dedicated staff that covered the exercise recorded appreciable successes despite the security challenges bedevilling the state.
He also noted that there were three categories of difficult areas across the state which include the most difficult areas, the difficult areas and the less difficult areas which include Kala Balge, Marte, Abadam and Guzamala LGAs will required security agencies support and escort.
He reassured the people of Borno state that the commission was determined more than ever before to provide a level play ground for all and sundry in order to add value to our democracy.
Mohammed assured that with the support of the good people of Borno state, security agencies and all stakeholders as well as the media, the commission was set to conduct a successful PVCs distribution exercise and register all eligible registrants within the stipulated period as registration exercise will stop only 60 days before the election day.
The breakdown of the PVCs that were received from INEC Headquarters Abuja based on LGAs has the highest numbers from Askira/UBA LGA 11,937, Biu LGA 12,815, Hawul LGA 12,427, Jere LGA 10,292 and MMC 11,523 while Kaga LGA has 2,738 and Mobbar LGA 2,565 among the lowest numbers of PVCs due to population and security challenges among others.