The task before the opposition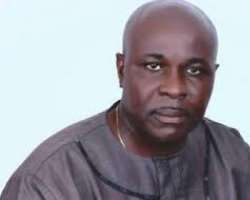 A successful and peaceful change of the government of the day is one of the indices that a democratizing society is successfully transiting to a mature democracy. This is why it was a major milestone for the country's democracy that Jonathan and the ruling PDP lost the 2015 election to usher the second coming of Muhammadu Buhari. In this sense, if Buhari loses the 2019 election and accepts defeat, it will be another major milestone for our democracy project.
But for Buhari to lose, the opposition parties have to go beyond the current lamentations about the suffering of Nigerians and how woefully he has performed in office. They need to strategize and seen to be doing so. True, for many people, things in the last three years are much worse than they were under the previous government. But then isn't it also true that the past is always better than the present in this country, hence we often romanticize 'the good old days'? Many of us who were old enough to have experienced the era of military rule, will remember that almost each military coup in the country brought out people celebrating, hoping that their sufferings had come to an end - often based on martial music and the accompanying radio rationalizations of the coup action. However, each coup action often turned out to be another hope betrayed. With time many came to equate martial music to a sort of brooding threnody in which each time it was sung the country died a little more.
Largely because every government will normally disappoint us in some areas – a major reason why people say that government is a process rather than a destination - there is always something to look for and be nostalgic about in the past. For the Jonathan government, no one knows what the trajectory of its government would have been if it had won a second term. This is not an endorsement of the Buhari government's exaggerated claim of achievements and its disease of 'Jonathan complex'. For reasons best known to it, the Buhari government appears to have pegged its benchmarks on Jonathan and his government rather than on global standards and practices.
The point I have repeatedly made is that the coming election will never be won or lost on the basis of performance or lack of it because of the relativity of the concept. While the opposition can mention how terrible this government has been – and it has really been so in some respects such as checkmating the terrorism of the herdsmen- its supporters can also hype its relative successes in agriculture and containing the Boko Haram menace to tell us that Buhari is the best thing that has happened to this country since the invention of mobile telephony. In the end the question of whether Buhari has performed woefully or spectacularly will depend on where one is located in the political, regional and ethnic divides.
Many of Buhari's ardent and fanatic supporters tend to be masters of brinksmanship. If you disagree with their opinions of Buhari, it is only because you are an ethnicist and they will urge you to please be patriotic (a euphemism to see the world from their prisms). Never mind of course that this prism is often narrativizing Nigeria from the prism of the North or talking of the North as if it is a country of its own within Nigeria. For this group of Buharists, Buhari has already won the 2019 election and anything short of INEC rubber- stamping that belief will not do. I do not share in this group's fatalistic optimism. I accept that defeating Buhari or any incumbent in Africa is often a tall proposition but it is doable.
Why do I say Buhari can be defeated? First let us look at the fundamental premise: Buhari won the last election by a mere 2.5 million votes. It will be safe to assume that at least 1 million of these have been lost as a result of the herdsmen attacks in states like Benue, Plateau and Taraba States and the politics surrounding the attacks. That leaves him with only 1.5 million votes. The next logical questions will be whether he is likely to have gained or lost more support in other states and political zones of the country and why and whether he is likely to assemble the sort of coalition that worked to deliver victory to him in the 2015 presidential election.
If you do the math, I feel the chances of defeating him in a free and fair election is more than 50 per cent. But this will not happen by mere lamentation by the opposition. The opposition needs to be able to create a buzz, a momentum that will create a sort of a moving train narrative if it hopes to win. It needs to do something extraordinary, especially forging unity among critical opposition elements. I am not too sure electoral alliances are really as effective as mergers in creating such a buzz. The leading opposition PDP has largely been ineffectual, with most of the party apparatchiks appearing to have been cowed by the Olisah Metu experience to go underground for fear of the EFCC and state security agencies. The party, with chairman Uche Secondus' feeble slingers, seems to place its hope of victory or bold outing in 2019 in fielding either Alhaji Atiku Abubakar who will not be afraid to take on the Buhari government or the Governor of Gombe State Ibrahim Hassan Dankwambo who is an anti-thesis of many of the things Buhari's critics find wrong with him and his government (unlike Buhari, Dankwambo is young, well educated, articulate and cosmopolitan).
In most of the countries where incumbents have been unseated in Africa, the opposition have shown a remarkable will to create an all-purpose vehicle to remove the incumbent. That happened with the APC. It is rarely something accomplished by the creation of a so-called 'third force'. In fact some of the leading exponents of 'third force' in Nigerian politics such as Professor Pat Utomi often approached the issue of partisan politics as if it was about demonstrating erudition or winning academic arguments. It is in this sense that I see Obasanjo's Coalition for Nigerian Movement collapsing into the little known African Democratic Congress as strategic. The choice of a fringe party with hardly known names (except Professor Pat Utomi) here becomes beneficial because unlike PDP, it has not been de-marketed. As a political party the ADC helps NIM to fulfil the legal requirement that only political parties can field candidates for elections. At the same time as an almost empty shell, ADC offers NIM the opportunity to begin series of alliances in which no group can call itself a senior partner. If ADC succeeds in getting several of the little known parties to collapse into it, it can create a moving train narrative such that if the PDP can put aside its ego and merge with it, a good buzz will be created, especially if the group goes for a presidential candidate that will excite Nigerians. Unfortunately we have not seen the sort of activities expected from NIM – even after it collapsed into the ADC- given the personality of its chief backer, Chief Olusegun Obasanjo.
One of my concerns about the 2019 election is whether Buhari will concede defeat if he loses the election. As a serial presidential candidate since 2003, Buhari never conceded defeat and had challenged every defeat in court – even when he did not campaign outside the North. Another concern is the extent to which the security agencies and EFCC will be deployed to serve partisan interest in the elections. Of course all governments in this country since the country civilian dispensation have been guilty of this. The difference between the governments has been in degrees.
Email: [email protected]
Twitter: @JideoforAdibe
Disclaimer:

"The views/contents expressed in this article are the sole responsibility of the author(s) and do not necessarily reflect those of The Nigerian Voice. The Nigerian Voice will not be responsible or liable for any inaccurate or incorrect statements contained in this article."