APC LG Congress: Borno Returns 728 LGCs Executives From 27 LGCs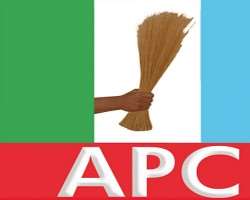 All Progressives Congress (APC) Borno State Chapter has on Saturday conducted its LGCs Congress across the 27 LGAs of the state returning almost all the LGCs party executives from the 27 local government areas through consensus or without using ballot papers.
Because it was declared that majority of the 729 LGCs party executives from the 27 local government areas of the State were returned through consensus which gave room for re-election or the continuity of some of the LGCs party Executives according to the Borno State APC Organising Secretary, Alhaji Mohammed Awwal Hamza.
It will be recalled that the state APC ruling party had previous Saturday agreed to renew the tenure of local government party officials without any election if possible when the party last week conducted its Ward Congress election through same consensus that returned 8,424 party ward executives from the 312 wards of the 27 LGAs of the state.
The APC Organizing Secretary further explained that the decision to have a hitch free consensus congress that returned most of the existing party executives was not compelled on any member or delegate, noting that, it was a unanimous decision by all the members/delegates.
"We as a party, especially here in Borno State, wanted a more united and stronger APC that will not only give us victory here but a bigger victory at the national level," said the organising secretary.
"It was on that premise that our distinguished party members, across the 27 local government areas, decided on their own to go for a consensus vote that returned almost all the former executives", Hamza said.
The Secretary however maintained that despite the consensus votes, the delegates were made to queue up behind their candidates and gave verbal affirmation on their candidates respectively.
The constitution of our party is very clear on how we choose party executives into vacant offices which is through congresses; and that was exactly the spirit across the state yesterday," Hamza added.
End