2018 Ekiti State Apc Gubernatorial Primary And The Day After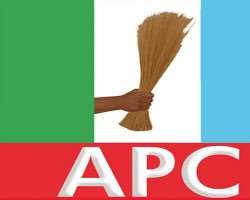 Just yesterday Saturday 12th May, 2018, the Ekiti state All Progressive Congress (APC) held a repeat of its inconclusive gubernatorial primary of 5th May 2018 which was successfully conducted and produced an undisputed winner known to all and sundry in the former Ekiti State Governor and present Minister of the Federal Republic of Nigeria for solid minerals, Dr. John Kayode Fayemi popularly called JKF.
Unexpectedly, when the previous primary of last week ended in an embarrassment and shame to our collective psyche and democracy as a result of its disruption and abortion by anti democratic elements, some Nigerians and interests like as been in their character since the outcome of the 2015 general election, went to town clicking glasses, sadly and shamefully celebrating our democratic failure which that incident signified.
But now, less than 24 hours after the successfully conducted primary which can best be described as a victory for democracy, these agents of celebrating anything negative in our land and democracy have suddenly gone deaf and dumb, but notwithstanding, one can only appreciate that truly, some mother's do have them.
Recall that when the former ruling party at the centre, the Peoples Democratic Party (PDP) had its own national convention not too long ago which produced the present national executives, despite the allegations of fraud and manipulation levelled against the process by some of the contestants, of which most withdrew in anger and some even tried to whip up ethnic and religious tensions, but as responsible and civilized democrats, we never rejoiced at this alledged shortcomings, but rather, admonished all the aggrieved parties to adopt civilized and democratic means of getting justice and the rest like they say, is history.
For emphasis, we recollect how a former deputy national chairman of the party and former military administrator of old Ondo state tried to whip up ethnic sentiment by ascribing his allegations of convention manipulation and fraud to the fact that he was schemed out because he is a Yoruba man, but he was scolded and told to face his political journey in a civilized and matured manner and not masquerade his political calamity in ethnic robe, since he didn't become a member of the party on the collective mandate of the Yoruba people but on self recognition as a Nigerian.
Thus, it is important to emphasize that we operate a political party democracy in which the unity, harmony and respect for the rule of law by the political parties should be our collective focus, if wish our democracy and country well. Remember, if there is crisis and acrimony in the parties, it's effect on the larger polity is better imagined and this situation is reinforced by an African saying in Yoruba language that "Irorun igi, ni irorun eiye" meaning that the "Peace of the tree, is the peace of the bird" because on the tree, the bird builds its nest.
At all times, we must encourage and monitor our political parties to be responsible and responsive in their activities, that is the only way to go for them to produce credible and responsible candidates to stand for election into public offices and engender our democracy for the collective benefit of the people.
For the education of us all and our "friends" who relish in negative and bad news about our polity, let us all be reminded that a political party is like a marriage, in which persons with different interests submit to the over riding and collective interest of majority of the members known as the party manifesto, so expecting that there won't be differences or disagreements or conflicts on issues within the party is to assume with all emphasis, that such a political party is not peopled by human beings who by nature, are rational and selfish.
As we wake up to a day after the successfully conducted 2018 Ekiti State APC gubernatorial primary, rejoicing over this victory for democracy, while some are sad and gone into silent mode about this good news which is a signpost of the progressive development of our democracy, please be reminded that we are unmoved by the present reality which is natural and not unexpected, after all, even Jesus Christ admonished us Christian faithfuls to be wary lest we be led astray by wolves in sheep's clothing, who will come masquerading as though serving God and the peoples purpose, we have been warned to be wise to the selfish anti democratic tendencies pervading the land.
Therefore, Ekiti kete, shine your eyes, because you shall rise again.
Long live Ekiti State
Long live, the Federal Republic of Nigeria