APC Ward Congresses:  A Crisis Foretold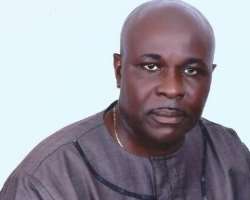 The nationwide ward congress of the All Progressives Congress (APC), held on Saturday, May 5 2015 was largelymarred by crises, violence and accusations and counter -accusations of attempts to illicitly influence its outcome.
Apart from a few states like Katsina where the exercise was relatively peaceful, in several others- Anambra, Imo, Kaduna, Delta, Oyo and Ondo - violence and use of thugs were widespread. In Delta State for instance, violence broke out in Ughelli south local government area of the state, resulting in the death of one Jeremiah Oghoveta, a chairmanship aspirant. In Rivers State, at least one person reportedly diedas political thugs vandalised the party's secretariat at the Old Government Residential Area in Port Harcourt.
It is of course almost impossible in our type of society for political congresses of this nature to hold without untoward incidents. A major reason for this is that in our type of societies power is a major means of production, material accumulation and dispensation of privileges. Controlling the party structure therefore means quite a lot. The same goes for elections proper.
It should be recalled that in the last PDP Convention to elect the party's national officers, there were widespread disaffection from several candidates who protested that the process was hijacked and monetized. In fact the disaffection resulting from the exerciseled the likes of Professor Tunde Adeniran to decamp to the SDP. In essence, while crisis and disaffection is to be expected in political contests in our type of society, what surprised many was the level of violence and 'bad blood' that attended the APC's ward congresses. This is more so when it is remembered that the party has always appropriated to itself the 'progressive' nomenclature ina bid to occupy the moral high ground against its competitors. Add to this the fact that it is the ruling party, and that many expected Buhari to use the force of his personality (or his'body language' as some of his aides used to say) to instil discipline in the party. It is contradictory for the President to be adored as a very disciplined, (if not ascetic) man by his supporters and yet be unable to instil any modicum of discipline in his own party.
I believe it is partly because of the fear of the sort of outcome the APC had on May 5 (of course there was also self preservation at play) that led some of the party's apparatchiks and Governors to push for the extension of the tenure of executives of the party across board. Sure, that option would also have had its consequences – litigation and questions over its constitutionality. In the end it would boil down not just to which of the two was lesser evil but also to how it is managed. I believe that had the President taken the party's executive into confidence rather than ambushing them – as appeared to be the case when he took them unawares and announced his withdrawal of support for the tenure elongation plan – several ill-feelings would have been soothed while feelings of triumphalism from the camp that felt favoured would have been better managed.
Essentially what surprised many people is why the APC's ward congresses were as chaotic as they turned out to be – not that they were aggressively contentious. A major explanation seems to be that the President is too aloof from the party and even government – allowing a multiplicity of competing centres of power and influence to flourish. Occasionally the President would seem to want to take control of the party but would often quickly fade from the conversation, after one or two statements that could be taken as pointers to his leanings.
Will Oshiomhole be able to galvanize the party better than Chief John Oyegun? I have my doubts. In fact I have always argued that despite his weaknesses, Oyegun's maturity, taciturnity, deliberate avoidance of the limelight and ability to overlook what several people with big egos would have considered a slight (such as the party being sidelined in major appointments and the President withdrawing support for tenure elongation apparently without taking members of the party executive into confidence) are assets that the APC may have taken for granted. I remain sceptical that Oshiomhole's brand of aggressive and polarizing rhetoric with perceived political enemies (witness his fight with Tony Anenih, his former god father) will be better able to manage the huge egosof the party's prominent members and the numerous independent centres of power they control. I may of course be wrong.
But what does the anarchic nature of the party's ward congresses portend for the APC in 2019? On its own, nothing much really – for now. Some of those dissatisfied from the exercise may choose to decamp to other political parties.But then2019 is still several months away and a month is like a lifetime in politics. The rival PDP still has its own hot potato to deal with - the issues that will inevitably arise from nominating its presidential candidate. It is a given that many of the candidates who lose will feel betrayed and dissatisfied, and depending on how such is managed, and the options available to them, will also seek a new political re-alignment. Here the APC enjoys a relative advantage because it can be assumed that most members of the party already take it for granted that the party will give its ticket to Buhari – even if it allows others to contest. The unknowable variable however is, if, for any reason, Buhari decides not to contest, or is forced by circumstances not contest.
A funny proposal from Minister of State for Education
The Minister of State for Education, Prof. Anthony Anwukah reportedly proposed that Nigerian graduates should spend an extra one year in specialized institutions after graduation to make them employable.Prof Anwuka was said to have made the proposal at a retreat for Governing Councils of Nigerian Federal Universities, organized by the National Universities Commission (NUC).
I agree with the premise of the proposition that many Nigerian graduates are unemployable but disagree with the suggestions that flew from that. There are several observations here:
One, it is not clear that the extra one year will increase the employability of those graduates. Already many graduates who cannot find jobs enrol for post graduate studies, which can last from one to four years. It is not really certain that such post graduate qualifications increase their employability.
Two, it can be argued that many programmes in our Universities and polytechnics already take longer than normal to be completed. For instance it is not proven that the fact that it takes six years to graduate from Law in Nigerian universities makes one a better lawyer than those from the UK who do the same programme in three years -even when account is taken of the fact that UK students spend two years in colleges for their A level before they are admitted to the Universities while their Nigerian counterparts are usually admitted straight from secondary schools.
Three, where do we find enough institutions to absorb the sheer number of people graduating every yearfrom Universities and polytechnics?
Four, I believe that the problem of our education is the collapse of public education, especially at the primary and secondary school levels. I feel that for as long as the foundation is faulty, for so long will the system continue to produce half-baked graduates.
Email: [email protected]
Twitter: @JideoforAdibe
Disclaimer:

"The views/contents expressed in this article are the sole responsibility of the author(s) and do not necessarily reflect those of The Nigerian Voice. The Nigerian Voice will not be responsible or liable for any inaccurate or incorrect statements contained in this article."