Decision by Buhari to contest again will not augur well for Nigeria: Doyin Okupe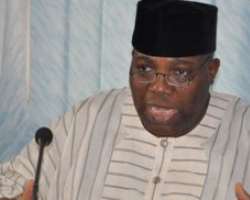 One of Jonathan era's  presidential  spokespersons, Dr. Doyin Okupe, has said the  Coalition  for Nigeria Movement will present a  credible  candidate who will defeat President Muhammadu Buhari in the 2019 presidential election.
Okupe, however, said the group was not formed to either attack the Buhari government or to discredit the APC-led government.
Okupe, in a statement on Saturday, said since it would be difficult task to oust an  incumbent , the CNM would scout for a crediblecandidate who can defeat Buhari.
He stated, "It is absolutely impossible to  oppose  the incumbent especially a towering figure like President Muhammadu Buhari and hope to defeat him.
"To defeat Buhari will require an exact repeat of what Bola Tinubu and others were able to do with the APC in 2014 by creating a broad platform encompassing the political  majority  in the country.
"This strong coalition will present a candidate to contest against Buhari with the hope of being able to win.
"We recognise the fact that the APC has not done well. We are convinced that the decision by Buhari to contest again will not  augur  well for the country. To allow the APC to win means Buhari will continue and that would not be in the interest of Nigerians," he added.