UNDP To Collaborates With BOSG To Establish Lake Chad Basin Governors' Forum On Dialogue, Conflict Prevention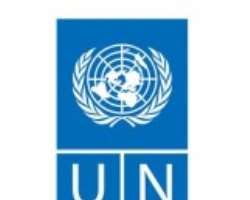 United Nations Development Programme (UNDP) in collaboration with the Borno State government (BOSG) has established a Lake Chad Basin Governors' Forum.
This was disclosed by the UNDP Communication Analyst, Miss Eno Jonathan yesterday at a joint press conference in Maiduguri.
According to her, the forum was established to promote dialogue and conflict prevention for sustainable development and Peace in the area.
The member countries of the forum include Chad, Niger, Cameroon and Nigeria Republics. It is made up of eleven (11) States and provincial governors and will be charged with the responsibility of promoting sustainable dialogue, and information system sharing technique to strengthen coordination of activities across the borders of the Lake Chad basin.
"The first International Lake Chad Basin Governors' Forum will create an enabling environment for state authorities at the sub-national level, and across common borderlands"
The UNDP Communication Analyst further explained that about 150 participants, including resident ambassadors, international development and donor partners will be expected next week at the inaugural meeting of the forum.
Others expected include the traditional rulers, civil society groups and Non Governmental Organisations (NGOs).
Speaking, the Special Adviser to Governor Kashim Shettima of Borno Sate, Mr. Tukur Mshelia, explained that the forum will showcase government's efforts in rebuilding the state after the damage by the Boko Haram insurgents.
"It is an avenue to create more international awareness and get the desired commitment to save Lake Chad, which has lost 90 per cent of its water body," Tukur said.