Ghana: NDC Is More Likely to Secretly Recognize Homosexuality Before NPP Does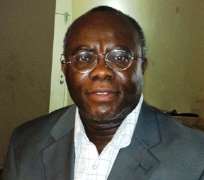 From what Ghanaians have recently learned about the shady dealings of politicians trained and mentored by former President Jerry John Rawlings, including Chairman Rawlings himself, contrary to what business scam-artists and vicious political propagandists like Mr. Johnson Asiedu-Nketia, the career General-Secretary of the country's main opposition National Democratic Congress (NDC), would have the rest of the world believe, it is rather the leaders of the pontifically self-righteous National Democratic Congress who are more likely to secretly legalize gay marriages and culture than the relatively far more open and transparent, forthright and straight-shooting leaders of the ruling New Patriotic Party (NPP) – (See "Akufo-Addo Will Never Legalize Homosexuality – Eugene Arhin" Starrfmonline.com / Ghanaweb.com 4/28/18).
We base our observation on the proven track-record of former Presidents Jerry John Rawlings and John Dramani Mahama, both of whom signed secret military cooperation agreements with the United States even while pretending that the United States was the greatest imperialist evil empire that ever existed. At least that is what the scumbag leaders of the National Democratic Congress would have Ghanaians believe, and have been making Ghanaians believe for at least three decades now. Yes, the Rawlings Posse signed secret military agreements with the Americans on the blind side of the democratically elected members of our National Assembly or Parliament.
You see, as a cutthroat business-politician, Mr. Asiedu-Nketia, who is widely reported to have told a crowd of NDC Unity Walkers, so-called, in the Asante Regional Capital of Kumasi, over the weekend, that President Addo DankwaAkufo-Addo has already legalized gay marriages and LGBTQI culture, the career NDC's General-Secretary criminally colluded to sell sharply overpriced cement blocks to the Bui Dam Authority (BDA) with the complicity of Mr. JabeshAmissah-Arthur, the then BDA CEO and younger brother of then-Vice-President Kwesi BekoeAmissah-Arthur.
In short, Mr. Asiedu-Nketia has absolutely no credibility, whatsoever; the very tongue with which he sought to malign Nana Akufo-Addo on the sticky gay-marriage legalization issue is made up of a whole cloth of mendacity. If the man popularly known as General Mosquito had any scruples or respect for the clean-cut politics of probity, accountability, transparency and justice, this wiry foulmouthed skeleton of a man would be quietly and soberly preparing for his day in court to settle accounts with Mr. Martin Amidu, the Independent Special Public Prosecutor, the man whose appointment to the latter post by President Akufo-Addo, Mr. Asiedu-Nketia has virulently decried as a veritable political witch-hunt against the key operatives of the National Democratic Congress.
But there is a blatant complacency verging on the abject lack of wisdom and political savviness on the part of Mr. Eugene Arhin, the Communications Director at the Presidency, that needs to be remarked upon and promptly addressed before things get regrettably out of hand. And it has to do with this nauseatingly absurd tendency of the Akufo-Addo Communications Team operatives to masochistically put the party and its leader on the defensive, anytime that volatilely controversial issues like the subject of gay lifestyle and cultural recognition comes to the forefront of our national discussion on morally acceptable conduct.
If, indeed, Mr. Asiedu-Nketia categorically stated for public consumption that he had information or forensically sustainable evidence indicating that President Akufo-Addo has, in fact, already signed a decree or legal instrument validating same-sex marriages, then, of course, Mr. Arhin has absolutely no alternative but to call on the NDC's General-Secretary to either promptly issue a retraction and an apology or be prepared to face the certain possibility of being summonsed before a legitimately constituted court of law to creditably acquit himself.
Cavalierly hoping that the listening, viewing and reading public would promptly disregard the same constitutes the height of political folly and arrogance. Mr. Arhin may be deleteriously out of touch with the reality of Ghanaian political culture than he realizes. Those of us battle-tested warriors on the media frontlines who have been defending the Akufo-Addo-led New Patriotic Party for a little over a decade, now, have not been blessed with the sort of retching smugness that Mr. Arhin clearly seems to gloat and glory in. And the slumbering presidential wag had better wake up or have a shock of his life in the offing.
Dr. Kwame Okoampa-Ahoofe, English Department, SUNY-Nassau Garden City, New York
*Visit my blog at: kwameokoampaahoofe.wordpress.com Ghanaffairs