Pdp And The Voyage Into Opposition Politics.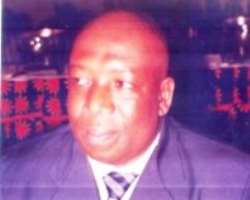 A journey through memory lane shows how opposition to the dictatorial regimes of Late Gen. Sanni Abacha led to the formation and emergence of some political associations like G-18 and G-34. These and other groups aroused the political consciousness that challenged that military oligarchy and galvanized democratic forces to seek an end to the repressive regime of the time. So the death of Gen. Abacha ended that rampaging tyranny and necessitated the consequent emergence of PDP as a formidable national party. It afterwards ruled the country for sixteen years and became the largest political party in Africa.
The party, which at inception prided economic liberalism, national and social conservatism as its ideology, enjoyed national appeal and massive supports. Unfortunately, the successive electoral victories created alluring but illusory hopes of remaining in power for as long as it wanted. Failure to cultivate a sustained political culture during its 16 years as the ruling party undermined loyalty, discipline and commitment from its large followership.
A party like African National Congress for instance, has been in existence since 1912 in South Africa and is still relevant because of its well defined ideology which is to create a united, non-racial, non-sexist and democratic society. Sadly, in this clime, parties only provide platforms to actualize one's ambition and the ideology of political parties only exists on papers. Many political office holders do not understand the ideology of their parties let alone work to implement it.
If PDP was not only used as a vehicle to actualize self-aggrandizement, today it would still be in power or better still provide the country with a more vibrant opposition. People keep saying that Nigerian political parties do not have ideologies but I think what is lacking is the ability to translate what is on papers to the understanding of both leaders and followers to ensure people do not derail from focus. The bane of party development and political leadership of this 4th republic is the fact that founding fathers of ruling political parties are often not allowed to play key roles in government. For instance, most founding fathers of PDP did not play any visible role in that administration. People like Chief Solomon Lar, Dr Alex Ekweme, Chief Ben Obi, Alh. Abubakar Remi, Chief Audu Ogbe, Alh. Dan Musa, Chief Sunday Awoniyi, Lawal Kaita did not play major role in that government.
Until presidents cease to be leaders of their parties, party supremacy and discipline would continue to be compromised. Former president of South Africa- Mr. Jacob Zuma resigned from his office because his party had urged him to do so. Can you imagine such happening in this country? Unfortunately, we have continued to witness how people who were not founding fathers of parties were given tickets as their candidates. And when they eventually emerged the country's presidents, they sidelined the party and ignored its ideology.
Chief Olusegun Obasanjo who had a rare privilege of serving as the pioneer president from PDP, demonstrated very poor leadership qualities that no doubt vitiated internal democratic ethoss within the party. Sadly, many like him who sucked the milk of the party now sulk and repine. They are the same people now demonizing the very ladder they scaled to their prominence. Even those who had the full control of the party's soul and spirit have the guts to denounce it now. Former president Obasanjo, himself a major beneficiary of the party openly tore his membership card, and his former second in command now crisscrosses freely between parties.
The former president's current posturing is quite worrisome; he destroyed the party through policies deliberately aimed at undermining its supremacy. He single-handedly replaced Chief Audu Ogbe with Col. Ahmadu Ali (rted) as the party's national chairman. A man whose dictatorial style of leadership as a federal commissioner of education sparked off a nation-wide students' protest popularly tagged 'Ali must go'.
The party under the watch of these duo dictators encouraged selection rather than election, compromise instead of competition, in what was celebrated as 'unopposed candidature'. This was the product of manipulation, intimidation and suppression of democratic processes. Internal democracy was subverted, impunity and imposition of candidates eventually led to implosion in the party. In fact, it was this complacency that prepared the grounds for the once ruling party to assume the unprepared role of opposition.
But while in opposition the party has consistently acted in such a manner that offers neither direction nor hope for its teaming faithful. Imagine how Modu Sheriff was foisted on members of the party and the consequent legal tussle that almost balkanized the party. The current leadership of the party needs to appropriately comport and reposition itself for 2019 election.
The recent concern expressed by the two former South- South governors about the party is quite instructive. While Chief Oduaghan, for instance did not see any wisdom in the party leadership challenging the government to publish list of treasury looters and latter recoursed to courts to clear their names. Chief Akpabio on the other hand, frowns at the party's attitude of wanting to make undue political capital from the president's speech as he was recently quoted out of context as referring to all Nigerian youths as lazy when he actually meant some of them.
Instead of wasting time on such trivialities, the party should rather critically highlight, assess and catalogue the many failures of this government and provide credible alternatives which ought to have been adopted in handling them.
I am afraid; the party does not seem to learn anything from its past mistakes as all the trappings that caused it the electoral throes in 2015 are all visible realities still being condoned in the party. It is not the party's loss in the next election that is the concern of many Nigerians as the absence of a vibrant and virile opposition this may cause. It is doubtful if the party can still remain intact after two consecutive losses in a general election.
Disclaimer:

"The views/contents expressed in this article are the sole responsibility of the author(s) and do not necessarily reflect those of The Nigerian Voice. The Nigerian Voice will not be responsible or liable for any inaccurate or incorrect statements contained in this article."