Court stops sale of 9Mobile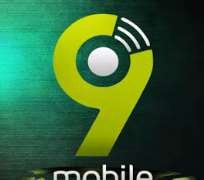 The Abuja division of the Federal High Court has halted the planned sale of embattled telecommunication firm, Etisalat (now 9mobile) following opposition to the move by some aggrieved shareholders.
The shareholders – Afdin Ventures Limited and Dirbia Nigeria Limited – who claimed to be major investors, complained of being left out in the firm's decision-making processes and are therefore demanding the refund of their investment estimated at $43,330,950 (N1.56 billion). The decision was consequent upon a suit filed before the court by the shareholders.
In the said suit marked: FHC/ABJ/CR/288/2018, Karlington Telecommunications Ltd, Premium Telecommunications Holdings NV, First Bank of Nigeria Plc, Central Bank of Nigeria (CBN), Etisalat International Nigeria Ltd and Nigerian Communication Commission (NCC) were all been listed as defendants.
Justice Binta Nyako had, after listening to Mahmud Magaji, who moved an ex-parte motion on behalf of the aggrieved shareholders, ruled that "an order is made for the maintenance of status quo as at today (yesterday)."
Justice Nyako, who said, "the defendants ought to be heard," also ordered the service of processes on them (the defendants), including the 3rd and 5th (First Bank and Etisalat), whose addresses are outside jurisdiction.
The judge, who also ordered that "the writ be marked as concurrent," adjourned to May 14 for mention. The plaintiffs said in a statement of claim that they bought shares in Etisalat from the 1st and 2nd defendants (Karlington Ltd and Premium Holdings) through "a private placement memorandum in which the 3rd defendant (First Bank) served as a custodian of the plaintiffs' share certificate."
They said while the 1st plaintiff (Afdin Ventures) "bought 1,300,391 Class A shares at $13,003,910," which it paid for on August 14, 2009, the 2nd plaintiff (Dirbia Ltd) acquired 3,300,004 Class A shares at $30,030,040, for which it made payment on September 3, 2009. (Daily Sun)