Can God speak in discordant voices?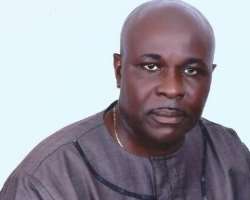 The political season is a festival of sort for many- not just for political gladiators but also for most members of the society - from political pundits to those renting themselves to political crowd contractors and thugs/ enforcers. It is also a boom season for those who claim they have mystical powers to see the future and 'men of God' who claim they commune with the Omnipotent.
Largely because we live in a highly spiritualized society – some will say superstitious society - the predictions of those who claim to possess mystical powers and 'men of God' who claim direct communion with God are closely followed and could sometimes influence electoral outcome.
My earliest trust in one of those prophecies helped to inform my current cynicism and lack of trust in such predictions, the occult and the mystical. It was in 1979. I was still in senior secondary school. The three leading candidates in the presidential election that was to usher in the Second Republic were Alhaji Shehu Shagari of the NPN, Chief Obafemi Awolowo of the UPN and Dr Nnamdi Azikiwe (Zik) of the NPP. Largely because at that stage I had not developed any sophisticated tool for political analysis, and the myths surrounding Zik were still strong- often purveyed by elders who claimed to have a firsthand knowledge of Zik's powers - I keyed into the narrative of Zik's invincibility. There were prevailing myths about how Zik severally outsmarted the colonial masters who were trying to kill him by either turning into a fly or vanishing into thin air. It was also said that the departing British colonialists gave him the keys to the bank of the River Niger and some elders would often say thatthe day Nigeria would anger Zik, he would simply open the bank of the River Niger and everyone would drown.
The above myths helped to shape a certain narrative that Zik would win the election because given his assumed mystical powers; it was believed that he would not have bothered to contest - unless he was sure he would win. This narrative received a boost when Professor Godspower Oyewole, an Indian trained parapsychologist and columnist with the defunct Lagos Weekend predicted that the name of the candidate who would win the 1979 presidential election was in the Bible. It was good news for supporters of both Zik and Awolowo since the names of their idols – Benjamin (for Zik) and Jeremiah (for Awolowo) were key characters in the Bible. However as the campaign progressed Oyewole announced that Shagari's namewas also in the Bible as Shamgar(a Biblical Judge, who repelled Philistine incursions into Israelite regions in the Book of Judges).It all got confusing. For me, a crystal ball, if it really existed, was meant to clarify matters to the non-initiates, not to bring more confusion into the calculus.
As it was with Godspower Oyewole's prediction in 1979, so it appears to be with our men of God today.For instance on who would win the 2019 presidential election, different men of God are claiming to have heard directly from God about who His anointed is. And remarkably God, known in the Abrahamic religions to be omnipotent and omniscience, anointed a different candidate for each prophet and man of God. For instance Primate Babatunde Ayodele, founder and head of INRI Evangelical Spiritual Church, Oke Afa, Lagos was quoted by the Daily Post of April 16 2017 as saying that President Muhammadu Buhari's second term would set the country back by 40 years. He was quoted as saying: "His [Buhari's] followers may be telling him a lot of things, but Buhari's second term in office will cause Nigeria another 40 years' setback. I am not his enemy but I am talking as a prophet." The prophet implied that Buhari might win if he ran, though he believed his second term tenure would set the country back.
Another 'man of God', Prophet George Fakolade of the Divine Intelligence Ministry prophesied that the Minister of Power, Works and Housing Babatunde Fashola would be elected to replace Buhari in 2019. He was quoted as saying: "Mr. Babantunde Fashola of Lagos is the person chosen by God as President and Commander-in-Chief in Nigeria come 2019". For the presiding Bishop of Divine Seed of God Chapel Ministries in Ibadan, Oyo state, Prophet Wale Olagunju, God revealed to him that President Buhari would be dethroned in the 2019 election by former vice president, Atiku Abubakar. He was reported by the Daily Post of January 2, 2017 to have said: "God says he has rejected Buhari just like He did to Jonathan and even his people the Hausas will reject him come 2019. In the presence of Almighty God as revealed to me, Buhari have [sic] become a complete disappointing king/failure just like king Saul in the bible."
Meanwhile in January 2018 fiery Catholic priest and Spiritual Director of the Enugu-based Adoration Ministry, Fr Mbaka, who supported Buhari in the 2015 presidential election, predicted that Nigerians would disgrace Buhari at the polls in 2019if he contested and that God had in Buhari's stead anointed the Gombe State Governor Ibrahim Hassan Dankwambo as his replacement.
What can we make of these conflicting prophecies by men who claim they can commune directly with God?
My opinion is that God should be left out of elections because He has more serious issues to worry Him than being concerned about the struggle for power and lucre among His children. We are all children of God and it is unlikely that God will want to take sides in the struggle for power among His children.
I also believe thatthe whole idea of democracy is an anti-thesis of the way God works. For instance while God chose us as His children and also chose His prophets, in a democracy that process of choice is reversed by people being empowered to choose their representatives. This is perhaps an indicationthat God will not like to interfere. For this I am always suspicious and distrustful of politicians and political aides who hawk their piety by quoting copiously from religious texts to appropriate certain moral grounds during political contestations. Our religious lives and experiences should be a private matter and are better reflected in our conduct and relations with our fellow men and women.
While I believe there are some genuine men and women who get inspirations from God, I also believe that, like in other sectors of national life, thereare charlatans who use prophecies and predictionsto prey on the gullibility of the masses. It was precisely to protect the British public against possible abuse by people who claim they could see the future or perform certain miracles that the British government in 2008 decided to repeal the Fraudulent Mediums Act of 1951 (which prohibited a person from claiming to be psychic, medium or spiritualist while trying to make money from people unless as entertainment). The Act was replaced in 2008 with a more stringent Consumer Protection Regulations following an EU directive targeting unfair sales and marketing practices. The new Act places the burden of proof on people who claim to possess special powers to prove, in case of litigation, that they really possess the powers they claim to have. Given the widespread belief in occult, mystic and spiritual practices and individuals preying on these in the country, I feel it will not be out of place for a certain regulation to protect citizens- along the lines of the UK's Consumer Protection Regulations Act.
But are prophecies by men of God and those who claim to see the future capable of influencing the outcome of the 2019 election?
The answer is 'Yes' and 'No'. Yes, because it serves as a sort of self-fulfilling prophecy. The prophecy/prediction could create a bandwagon effect for candidates by people queuing to join the assumed moving train of the God's anointed. For instance there has been a marked attention on Governor Dankwambo of Gombe state since Fr. Mbaka's prophesy that he would be the country's next president. No, because virtually every major presidential hopeful has a man of God or seer who has predicted victory for him so those predictions and prophecies willcancel out one another.
For those of those of us who cannot claim to see into the future or hear directly from God, our belief is that the shape and configuration of 2019 will remain unclear until we know who Buhari's major opponents are. This is because democracy never promisesto get the best candidate elected into office but simply to give voters the freedom to choose among candidates who presented themselves for office. And we know that the factors that influence voters' choices are as varied as the obstacles that prevent many goodpeople from presenting themselves as candidates in elections.
__________________________________________
Email: [email protected]
Twitter: @JideoforAdibe.
Disclaimer:

"The views/contents expressed in this article are the sole responsibility of the author(s) and do not necessarily reflect those of The Nigerian Voice. The Nigerian Voice will not be responsible or liable for any inaccurate or incorrect statements contained in this article."