For Nigeria, Blockchain Technology Beckons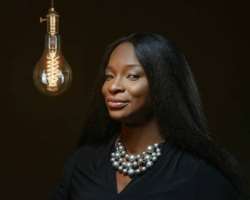 Fintech Worldwide Limited, a London based Events Company with an emphasis on emerging technology in conjunction with Eka Consult, is set to give the African continent a new vista in digital technology known as the blockchain. Declaring this at a press conference in Lagos recently, Steph Mekwuye, Founder and CEO Eka Consult and Strategist/ Coordinator for the Fintech worldwide in Africa, said the initiative will commence in Nigeria.
According to her; "blockchain technology is today being used in most of the developed worlds of America, Europe and Asia and it has not be utilised in Africa, so Fintech Worldwide is bringing it through a conference to be held in May in Lagos Nigeria, being the most populated and the country with the largest business opportunities on the continent. It is a fact that our population is increasing and we need to work faster and more efficiently. Last year, according to business insider, the number of Nigeria's mobile subscribers has reached 150 million, and the number of its internet users has climbed to 97.2 million at penetration rates of 81% and 53%, respectively. For context, Africa has 960 million mobile subscribers and 216 million internet users at penetration rates of 80% and 18%, respectively. So boasting a thriving eco system, high rates of mobile penetration and an audience engaged in varying activities, Lagos is made for blockchain."
Explaining what blockchain really mean and how it works, Mekwuye said; "blockchain technology is an open, distributed ledger that can record transactions between two parties efficiently and in a verifiable and permanent way. For confidentiality most enterprises use a private blockchain where the ledger is only shared with nodes that have been cleared and validated it is an incorruptible digital ledger of economic transactions that can be programmed to record not just financial transactions but virtually everything of value."
At the event where blockchain experts, Yannis Kalfoglou, Muneeb Shah, Ryan Goutay spoke via Skype from Europe; Kalfoglou said; "Blockchain technology provides the answer to digital trust because it records important information in a public space and doesn't allow anyone to remove it. It's transparent, time-stamped and decentralized. Information held on a blockchain exists as a shared — and continually reconciled — database. This is a way of using the network that has obvious benefits. The blockchain database isn't stored in any single location, meaning the records it keeps are truly public and easily verifiable. No centralized version of this information exists for a hacker to corrupt. Hosted by millions of computers simultaneously, its data is accessible to anyone on the internet."
In the same vein, Luis Carranza of Fintech Worldwide, London stated via Skype that blockchain "is a new technology that will provide essential usage in every area of life and business ranging from business, commerce and trade, entertainment, governance, tourism, agriculture, banking and finance, education, energy, human resources insurance among others. May 7 is definitely a date with Nigerians where all shall be revealed."
Fintech runs events across the globe including London, New York, San Francisco, Dublin, Amsterdam, Tel Aviv, Hong Kong and several other locations. Our flagship event, Fintech Week, has been running since 2014. In 2015 it started running Blockchain Conferences leading up to Blockchain Week. For 2018 and beyond, Fintech Worldwide is focusing on continued organic expansion in key tech and financial service hub across the globe.