Fulani Herdsmen: Relics Of The Biblical Generation Of Cain.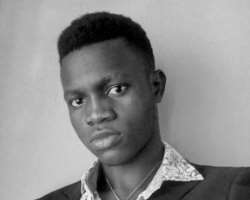 Is this not then a serial dirge in this cold world, even when at night of tedious work we couldn't placate our itching fatigue; sleep with our both eyes closed, our mind serenading grievous fear as we hear the blood of our brothers who from their shallow graves call for vengeance? Is this not then a trajectory of horror when the life of men no longer worth a thing, when men are nothing compared to pages of leaves shred off a note in a state of reckless bloody combat, and we are killed as sacrificial lambs on this face of the earth by vagabonds cursed by God, what made me cry out aloud, is this our country a loan unto us?
Fulani Killings; a reality that is speedily dawning on us, an untreated sore which is now breeding stinking maggots and dispersing irritating foul odour. Nigeria, cry for your negligence and non-challant attitude, and Let us forget the fact these massacres are just mere clashes between some hapless farmers and some armed cattle herders, forget the fact that this is the headache of those lonely villagers hiding behind curtain of fears in some insecure remote habitats, forget the stories of cattle grazing and the counting of farm spoils, this is a fact of the blood spills and the slaughters, a real and not a faux expression of sands rising, jihad, breaths shortening and the soiling of human flesh, this is pure inhumanity, undiluted terrorism and a declaration of woes and war!
I think it is high time we cast our mind off the fact that in no mean time would this barbaric killings stop, or the illusion that the presidency would do something meaningful to abate this gruesome massacre which is now stretching its tentacles to other part of the country, or have you forgotten the recent bloodbath in Abeokuta and Saki which costed many life? The Yoruba says "iku to pa ojugba eni, owe lo npa fun ni; the death that kills ones harbingers is a proverb in warning of ones own approaching demise.
Would this killings stop sooner or that it has just started? A testimony to this new genesis of death is the indecorous statement made by president Buhari in his unity mindedness, the one who has asked us to embrace these murderers, jihadist, hunters of our lives as our own brothers, an euphemism to say we should allow more wolves into our gentle flocks, an utterance capable of birthing more and fervid jihadist arrogance, a ludricous statement meaning to escalating the stiff killing urges of this messengers of death and fueling their carte Blanche, think about it, or was that jabber meant to placate our shivering disquietude or tame our agony? Because such ws the only solution profferable by the president whose election was munificently embraced by the masses with magnanimity, but i chose not to be political, so i progress.
Concerned Nigerians, how then do we put a stop to this recurrent killings posing threat to the peaceful coexistence of this country? What is the way out? Where is the potent antidote capable of healing us from the venom of this our present throes and calamity? I think the only solution now is raising awareness, it is by bringing our problem out for the world to see and hear, it is by taking conscious actions about our own security. This is the time to stop this killings, forget religion, genocide is at the door, cultural imperialism is close to our neck, lend your voice, let the world knows you have one, this is not a time to keep mute because doing nothing and complaining is just an outright hypocrisy, Nigeria needs your civic role, do it for the sake of us all and the coming generation, then the country would then Know peace. PEACE.
Disclaimer:

"The views/contents expressed in this article are the sole responsibility of the author(s) and do not necessarily reflect those of The Nigerian Voice. The Nigerian Voice will not be responsible or liable for any inaccurate or incorrect statements contained in this article."