NCC gives Telelogy 90 days to pay $450m for 9Mobile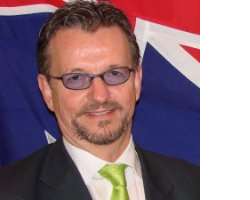 Nigerian Communications Commission (NCC) has  Teleology Holdings Limited 90 days to pay $450 million consideration for 9Mobile even as it
for the first time publicly confirmed the $50m deposit made by preferred bidder.
Prof Umar Garba Danbatta, executive vice chairman, NCC, disclosed this in chat with journalists after the NCC management paid a courtesy visit to the Central Bank of Nigeria in Abuja.
Prof Danbatta, said Teleology would get 9mobile when it paid the balance of $450m before the expiration of 90 days deadline.
"Well, the information I have for you is that the preferred bidder has emerged and it has been told to pay, starting with a deposit of  $50 million which the preferred bidder has paid, we have information to this effect.
"What remains is for the preferred bidder to pay the balance of $450 million in the next 90 days, or less than 90 days anyway. And upon payment of that amount, 9mobile would be transferred to the preferred bidder, which is Teleology Holdings Limited.
"In the event Teleology fails to pay after the expiration of the deadline of 90 days then the reserved bidder will be considered and the reserved bidder is Smile. That is the position at the moment, '' he said.
There were reports last week that a board member of NCC was allegedly working very hard to shift the goalposts and force the sale of 9mobile to Smile Telecoms Holdings.
The reports claimed that the board member had written a letter to the CBN listing new criteria of "technical expertise" and "at least three years operational history" as new conditions for buying 9mobile.
His letter, the reports claimed, was designed to favour Smile, the reserved bidder in the sale process.
9mobile, formerly Etisalat, almost shut down last year when it failed to pay back a loan taken from a consortium of banks a few years ago.