New Dhc Unhcr Solicits For Support To Address Crisis In The North East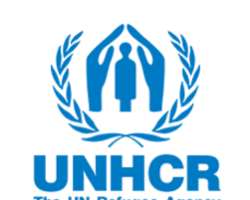 The new Deputy Humanitarian Coordinator (DHC) for Nigeria, Yassine Gaba said the northeast crisis remains largely protections centred and appealed for the expertise and support of UNHCR, the UN Refugee Agency in the constant drive to seek solutions to the crisis as some of the major concerns are yet to be addressed.
Mr. Gaba spoke to UNHCR staff yesterday as part of his contact tour of UN Agencies and other humanitarian actors in the country.
A statement issued by the PRO/ IPY UNHCR, Mr. Hanson Ghandi Tamfu said the DHC, who earlier served as Head of ECHO in Nigeria, called for collaboration among all humanitarian actors in the northeast, which remains a volatile and complex environment.
"I will ensure that we speak with one voice and render the most possible impact", he emphasised, while adding that working together would bring lasting solutions to the crisis.
"Gaba also harped on the necessity to support the Nigerian Government build a long-term solution to the crisis, because actors are not in the country to stay forever.
Welcoming the DHC, UNHCR Representative to Nigeria and ECOWAS, Antonio Jose Canhandula informed him of the fast expanding UNHCR operation, now with new offices in the Cross River and Benue states as a result of the ongoing Cameroonian influx.
He said the Agency was expecting support from the coordination so as to face its protection responsibilities inasmuch as a lot is equally expected from it.