Home Base Solicits for Peace and Fair Play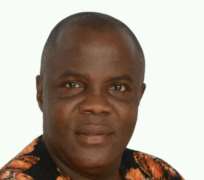 Barr Chima Anozie (Home Base), a 2019 frontline gubernatorial aspirant in Imo APC insists that only peace and fair play will salvage the party before, during and after its primaries that come few weeks or months ahead. Like the Californian-born American business magnate and industrial designer, Steve Jobs, Home Base believes that "great things in business are never done by one person. They're done by a team of people." Synergy is might and brings feats, and as such, all hands must be on deck if APC still means to retain its position as the ruling party in the State, and this cannot be achieved in the absence of peace and fair play, as well as justice.
It was the Roman Catholic angelic Doctor, St Thomas Aquinas, who emphatically declared that "justice is a certain rectitude of mind whereby a man does what he ought to do in circumstances confronting him." In this regard and in relation to the state of justice, fairness and peace in Imo politics and APC, there are three salient circumstances that need virtuous reactions, to eschew untoward events and chutes. They are: The disparity in Imo charter of equity, the rampant rifts and intra-party falling-outs in the major political parties in the State, and the separatism swallowing Imo APC, with the in-house fighting that result thereof; which predisposes the party to the brinks of doom.
There is no gainsaying the fact that Imo has been led by good leaders since the inception of modern democracy in 1999, and for the 2019 onwards-tenure, like the seating Governor, many good leaders have emerged, vying for same post and to continue from where he stops and to certainly do more than him. But the problem here is not only their goodness and number alone, but their being the best and most especially, being just; as Victor Hugo said that "being good is easy, what is difficult is being just."
Being just here fundamentally necessitates a conscientious resolution to support the Imo charter of equity and thus make sacrifices to correct the gross imbalance it bears. It is a difficult task to execute, and it takes the likes of Chief Humphrey Anumudu and few others to display magnificent justice, which I doubt the present Imo political aspirants have any of such dignity, to sacrifice personal ambitions for the sustenance and maintenance of justice, equity, fair play and peace in the State's electioneering activities.
This sort of sacrifice corrects imbalance, makes restitution for deprivations, and declares existential freedom. Perhaps, this is the backdrop from which the 20th century German theologian, JürgenMoltmann , opined that "the truth of human freedom lies in the love that breaks down barriers." The barrier of imbalance and domination in the State power sharing formula among its component three senatorial districts needs love and sacrifice. Only love and sacrifice, which project equity and fairness, can restore the Imo charter of equity.
Unfortunately, the pedigree of political aspirants in Imo State is not disposed for fairness as a principal element in just and representative democracy. The reason is simple. Politicians in the terrain are in it for pure business ant its essence than for service to the populace and the maintenance of democratic principles. Philip Roth once said, "there are two types of strong men: Those like Uncle Monty and Abe Steinheim, remorseless about their making money, and those like my father, ruthlessly obedient to their idea of fair play." Fair play needs moderation, relenting, and sacrifice.
The inability of these party stakeholders and elder statesmen to maintain the equity charter in the State, to pilot a calm, family-like party membership and have unique focus, complicate Imo democracy and politics. Imo politics has become a complex mosaic because of greed, violent political language, and unjust dispositions of its politicians, statesmen, and party chieftains.
Reinhold Neibuhr, a popular American theologian and critic, ages ago remarked that "man's capacity for justice makes democracy possible, but man's inclination to injustice makes democracy necessary." Consequently, Barr Chima Anozie takes a swipe across the in-house fighting in Imo APC, the Imo SEC APC reconciliation meeting, and the dispositions of the gubernatorial candidates that were present at the SEC meeting last weekend.
According to him, the SEC meeting was well attended and gives hope for the Imo APC. It was the first meeting ever had since the inception of APC, where the SEC and stakeholders met as a family and discussed the way forward. It was calm, well attended and the people donated money. To the dismay of the enemies of the party and bad-wishers, what was imagined and thought about the meeting, turned out to be the opposite.
It is a well deserving state for the party and as Charley Roose admonished, "It is never wise to seek or wish for another's misfortune. If malice or envy were tangible and had a shape, it would be the shape of a boomerang." It was thought never to hold or if it does, to be very chaotic and disappointing. None of these happened, instead it was very calm, promising, and with very peaceful deliberation; and this sort meeting should be held frequently to make the party stronger.
About the in-house fighting, Barr Chima Anozie in his usual stand, emphasises that it will end up destabilising the party. And the issue of "Onye agburu anyi" (our race or folk) will bring dichotomy, which polarises and breaks unity and its consequential synergy. That is what killed PDP, and the party is still suffering same as it crops up in the political genes of subsequent and contemporary politicians in the party. The Onongaono and the Abuja federal camps legacy still resurge perennially in the party. The Onongaono felt that it was on ground, while the federal fed their powers with propaganda against the Governor, using federal might and security paraphernalia against the party. This calls for the embracing of peace. It is incumbent on every Imo APC member to embrace peace at all levels and cost, knowing fully well that partyism is not a do-or-die affair.
On the relationship of candidates that came to identify themselves in the meeting, Barr Chima Anozie strongly believes that despite personal ambitions, one must say truth and realities about his or her opponent. Like Hilary Clinton, when she was asked "tell me one thing you like about Donald Trump." She said, "Trump has an organised and disciplined family." And when Trump was asked to say one good thing about Hilary Clinton, he said "the woman is a determined woman and a woman of vision." Like the two contemporary American political icons, Barr Chima Anozie assesses his opponents during the said NEC meeting thus:
Sir Jude Ejiogu (the former SGI), is a good bridge builder, an exceptional technocrat whose politics cuts across board. He is an excellent crisis manager.
Senator Ifeanyi Araraume is a grand party administrator. He knows how to run a party. Being a former Chairman of APP, he can be a national party chairman of any party and it will excel and sail. He is a real vibrator who has injected new blood and vitality into APC.
Ugwumba Uche Nwosu (the Chief of Staff) is the youngest gubernatorial aspirant in Imo APC. He is a very patient person, humble and very sensible.
Prince Eze Madumere (the Deputy Governor) is a good loyalist, loyal to a fault. He is truly a mediator of politicians in Imo. A person that is ready to die for the course of his Master.
On his own side if allowed to blow his own trumpet, Barr Anozie declared that all these good qualities of his colleagues in the gubernatorial race, when combined together, he has them, and in plethora and infinite progression.
On the party, he opines that "everything now rests on the SEC, the way it runs the party; the fate of the party depends on it. And on APC winning the Governorship election of Imo State, he enthuses that the party is very very close to resuming the Governorship of Imo, and assures that no other political party will take over the Governor of the State from APC, because the Governor laid a very good and premium complex foundation that is not easy to thwart to disintegration or failure. The Governor has done well for the State," he hoarsened.
Being a party member also, Home Base assures that he is a team-player. He recalls how he was the only person in 2015 that branded vehicles (Sienna) with Buhari's image for the Imo APC, and without himself contesting for any position then. As of then, no single contestant associated with Buhari, he was the only person that did such; without going to his office or informing him, or looking for sponsorship.
In his words, "I did it because I want the party (APC) to win. All these formats on vehicles that Rochas brands now using Buhari, was started by me, Home Base. I campaigned for Buhari without even visiting him or his campaign organisation. I started the winning team branding. To me, that is how a party man supposed to work for his party. You don't work expecting anything. You may be remembered or not. I did it without looking, expecting, or getting any federal appreciation or appointment. After APC and Buhari won the national and State elections, I gave out the whole vehicles as empowerment to people. Now is my own time. This is a payback period!" Like Abraham Lincoln, Barr Chima Anozie reassures himself that, "these men ask for just the same thing, fairness, and fairness only. This, so far as in my power, they, and all others, shall have."